Samsung Galaxy S 4 Teardown Reveals Extent Of Homegrown Parts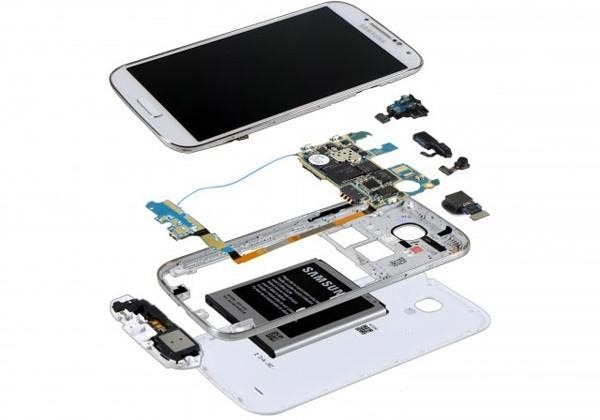 Certainly, the biggest smartphone launch of 2013, so far, has been the official launch of the new Samsung Galaxy S 4 smartphone. As we all expect with any high-profile launch of the new smartphone, a teardown of the device has now turned up looking at exactly how much it costs to produce. The tear down is also revealed something else that's quite interesting.
The S 4 uses a large quantity of components produced by Samsung and its various subsidiaries. The tear down was conducted by IHS and reports a cost of materials about $237 per unit. That cost is for the 32 GB storage version. If you were to walk into an AT&T location and purchase the 16 GB version of the smartphone without a contract it would cost you $639.
It's also worth noting that the cost to build per unit is more expensive than some other devices on the market, such as the 16 GB iPhone which IHS estimates to cost about $205 to build. Interestingly, while many of the components inside the new S 4 are built by Samsung, the processor is reportedly not one of them. At least not for the US version of the phone.
Reports indicate that some versions of the S 4 sold in other parts of the world, such as Korea, do use a Samsung Exynos 4 processor. However, the US version of the device torn down by IHS uses a QUALCOMM Snapdragon processor. One other interesting difference between the versions of the smartphone produced for the US and Korean markets comes in the fact that the US S 4 has an image processing chip from Fujitsu. The Korean version lacks that chip because some of the image processing duties are handed off to Samsung's Exynos processor.
[via AllThingsD]