Samsung Galaxy S 4 beats iPhone to DoD security approval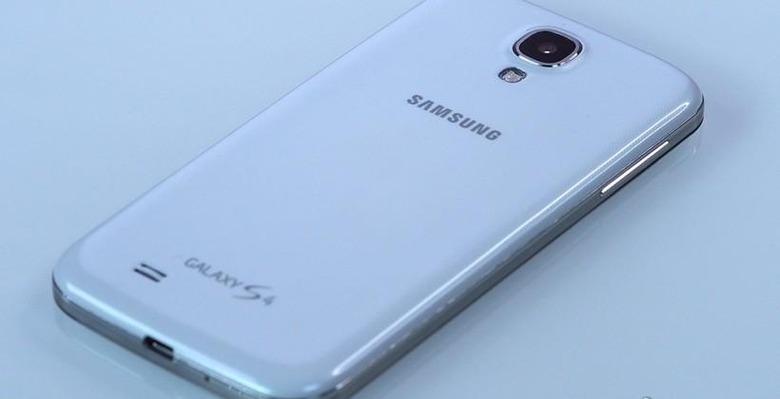 Samsung's Galaxy S 4 has been cleared for secure government use by the US Department of Defense (DoD), with the Knox security system deemed appropriately safe for military purposes. Word that the DoD had been testing Knox – which launches first on the Galaxy S 4, but which Samsung says will eventually spread to all its high-end phones and tablets – broke earlier this week, though final clearance for Samsung wasn't expected until later in May.
The approval came sooner than predicted, however, and hot on the heels of BlackBerry 10 being given the green light for DoD usage. Samsung's win is the first time an Android phone has been approved for this type of high-security functionality, and the South Korean firm says it will continue to hunt government and large enterprise clients in future.
Knox was revealed back at Mobile World Congress, Samsung's take on the growing issue of smartphone users wanting to take advantage of their handset's features for both work and personal purposes. Built on top of NSA-developed security features, Knox can encrypt certain portions of data – such as work email and documents – with support for remote management, while leaving personal files like photos and music separate from administrator control.
The promise is that the work side of a mobile user's life is protected from malware and the like, while the user is free to do what they want with the rest of the phone without it being inspected by their employer or, indeed, the employer being considered liable for whatever sites the employee visits or non-work messages they send. It's a similar strategy that BlackBerry took with BlackBerry 10, in effect having two distinct environments on the same device, that are pretty much seamless to the end-user.
Initially only the Galaxy S 4 supports Knox, but that will change as Samsung continues to build out the range. Meanwhile, Apple's iPhone is also believed to be undergoing DoD security testing, with an answer on governmental use expected in the coming weeks.