Samsung Galaxy Round curved smartphone just a prototype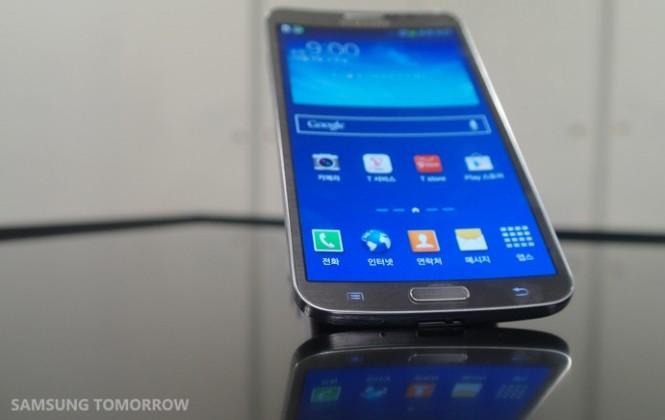 It would seem that the folks at Samsung making with the push for the first curved smartphone on the market – the first flexible display, if you please – aren't aiming to push the Galaxy Round to the mass market. Instead, it's been tipped, there will be a limited release of the device in South Korea, and the smartphone may not reach beyond the country's borders at all. And this is not the first time Samsung has produced a prototype with small, if any, release internationally.
Straight from SamMobile comes (anonymous) word that the Samsung Galaxy Round is akin to several past editions of devices only made to be produced in very small numbers. Another example of this is the SCH-W850, made to test some of the then-newest AMOLED technology, and the Samsung Galaxy S II HD LTE (SHV-E120S), made to test HD AMOLED technology back in the day.
Now the Samsung Galaxy Round is working with a body that's essentially the same size as the Samsung Galaxy Note 3, but here working without an S Pen, and with a curved panel up front. This machine works with what Samsung calls a flexible display – and word has it that they'll be making no immediate international launch of the device at all. The pricing on this machine reflects this idea as well at just over $1,000 (converted to USD).
If you live inside South Korea, there's still chance that you may get your hands on the Samsung Galaxy Round, and – as always – there are outlets where essentially any smartphone can be had. We'll be expecting a second generation to appear before we see any curve from Samsung here in the United States.