Samsung Galaxy Note to see Verizon as Galaxy Journal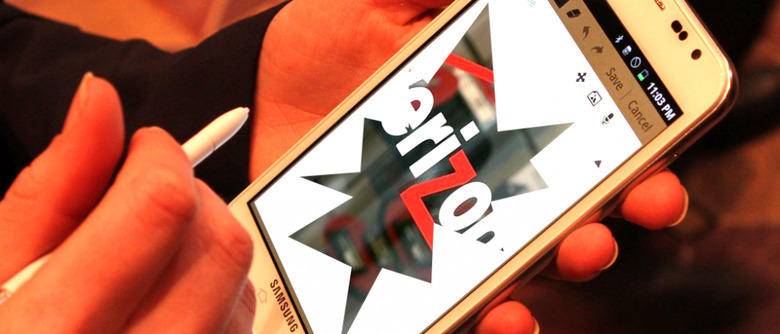 It's become apparent, if sources speaking anonymously are to be believed and sense is to follow, that the Samsung Galaxy Note will be coming to Verizon after all, this time re-named as the Galaxy Journal. This breaks the trend of the other three main carriers here in the USA getting one Samsung product while Verizon is left out, or vice versa, here the Galaxy Note coming to AT&T first, then to Verizon second, then the other two MAYBE soon after. In the case of the Galaxy S II, the other three carriers got the device while Verizon held back because of the device which came out soon after, the Galaxy Nexus, which Verizon then got the temporary exclusive on.
With the Galaxy Note set to be the biggest smartphone release of the late winter, literally, if you consider it a phone, Verizon was bound to try to take a chunk, and we're glad of it, as this means developers will be more apt to create additional ROMs for the device now that it'll be on at least three different release venues, that being AT&T, Verizon, and its international version. Now we've just got to see if Verizon will release a special edition "Verizon Red" version for the masses.
That said, we've got a review of the original Galaxy Nexus for you down in the timeline as well as hands-on looks of this device in each iteration that's yet come forth. Do you think this device is going to be as much of a hit here in the United States as its been abroad thus far? It's certainly going to be BIG, no doubt about that!
[via Android Community]