Samsung Galaxy Note III leaked sketch teases Xenon camera flash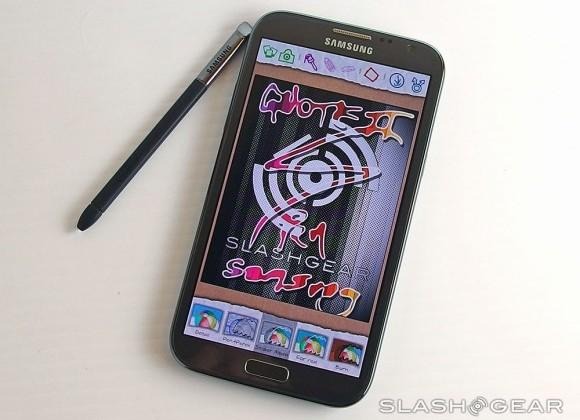 Samsung's successor to the Galaxy Note II is surely to come into existence at some point, and we've been waiting on it for quite some time now, but it seems we're still stuck with rumors and leaks for the time being. The latest leak to cross our paths is a sketch of what is said to be the Galaxy Note III. Nothing too out of the ordinary here, except for what is said to be a Xenon camera flash.
The sketch itself doesn't reveal much about the design of the phablet smartphone, seeing as how it just looks like any other device from Samsung, but the spec sheet below the sketch reveals that the phone will include a "Xenon flash," which is a rare thing to see on smartphones and hasn't yet quite caught on yet in the mobile market.
A Xenon flash is a lot better than conventional LED flash in the sense that a Xenon flash allows for much better low-light images. Xenon flashes provide a stronger burst of light, but they can't be used when recording video, since they can't be left on like an LED flash can. Nokia's 808 PureView has a Xenon flash, which can capture much better photos in low-light conditions.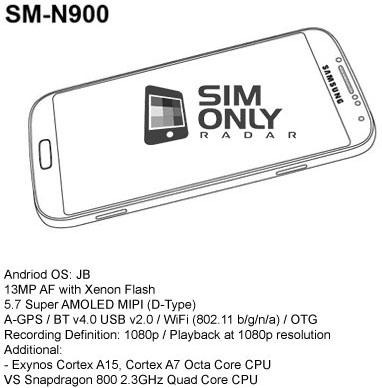 The sketch also reveals that the Galaxy Note III will have a dedicated camera shutter button, which is something that we don't see on Samsung devices. The camera itself will sport a 13MP sensor that will most likely be the same sensor that's in the Galaxy S 4, but we can't be quite sure just yet.
The Galaxy Note III is said to be packing an Exynos Octa core processor (Qualcomm Snapdragon 800 in different regions) with 2GB of RAM. There will also be a gargantuan 5.7-inch Super AMOLED display with a full 1080p HD resolution. To finish the job, the phablet will be running Android Jelly Bean, although we're not sure if it'll be version 4.2 or 4.3, but we should be finding out in a couple of months.
VIA: Unwired View
SOURCE: Sim Only Radar