Samsung Galaxy Note II tipped for August reveal, 5.5" screen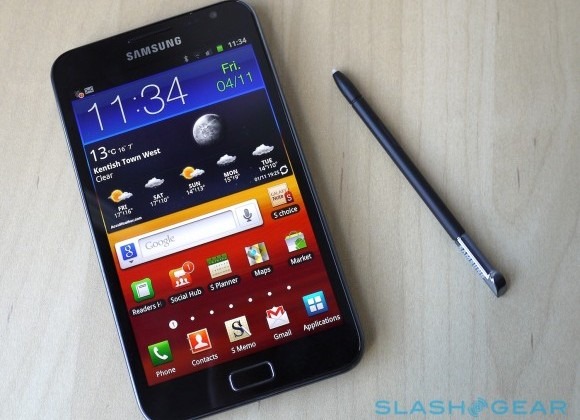 More information surrounding the Galaxy Note II has emerged. MK Business News reports that Samsung will bump the screen size on the Galaxy Note II to 5.5-inches, corroborating earlier reports. According to a source familiar with the matter, the device will be unveiled at IFA 2012, due to start on August 31st in Berlin, and will be running the latest version of Android, Jelly Bean.
The report goes on to say that the Note II will come with a quad-core processor and an upgraded camera, most likely in the 12- to 13-megapixel range. The screen may be seeing an increase to 5.5-inches, but the site notes that the actual size won't be much bigger than the current Galaxy Note. That matches what GSMArena heard from a source not too long ago.
While the device will be shown off at IFA 2012, it isn't expected to launch into retail until October. Previous reports have pointed towards an October launch, although more recently it was said that Samsung would be aiming for a September release ahead of the next iPhone. Previous rumors have also said the screen would use unbreakable plane technology, although it will supposedly be saved for another product down the road.
[via The Verge]