Samsung Galaxy Note II sells 3 million units worldwide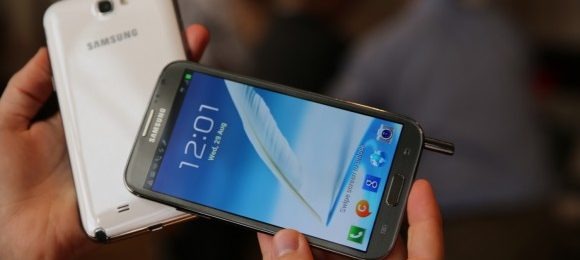 The phablet: it's almost too big to fit in your pocket, a tad too small to use as a tablet, yet it somehow hits the sweet spot in usability and comfort. Among the phablets available is the Galaxy Note II, which Samsung says has sold 3 million units worldwide. The smartphone was launched a little over a month ago.
The Galaxy Note II has a 5.5-inch screen, which as we noted in our hands-on review, fits into a space where a 5.3-inch display previously resided. This phablet has smaller top and bottom bezels than its predecessor, and has curved edges that keep it from looking as ginormous as it is. Overall, despite its size, the device is still pocketable.
The Galaxy Note II includes the S Pen, which is longer and thicker than the previous version, and features a rubber tip. There's a slot for the S Pen in the bottom of the smartphone, and while the stylus is compatible with the original Note, its size change means it won't fit in the original device's pen slot.
As far as hardware goes, the Note II has a 1280 x 720 AMOLED display, which is slightly less than the original Note's 1280 x 800 resolution. Inside you'll find a 1.6GHz quad-core processor, 2GB of RAM, and either 16, 32, or 64GB of memory space, depending on model. There's also a microSD slot with support for up to 64GB of expansion.
[via Engadget]