Samsung Galaxy Note Fan Edition teardown reveals new battery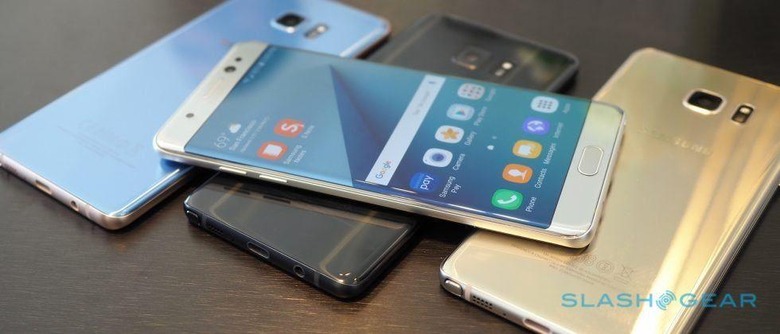 The ill-fated Galaxy Note 7 was reborn, after undergoing major surgery, as the Galaxy Note 'Fan Edition.' Though this phone isn't being sold in all regions, it is still making its way into many hands, and it begs the question: what, exactly, did Samsung change? We know the faulty batteries were swapped out with safe batteries, and now that the model is out in the wild, we've gotten our first detailed look at its innards.
iFixit, the company that gently tears open smartphones of all sorts to see what makes them tick (and how easy they are to repair) recently disassembled the Galaxy Note Fan Edition. To no one's surprise, the innards are identical to what iFixit found within the Galaxy Note 7, but with the one big exception: the battery is different and it is smaller.
The refurbished version of the Galaxy Note 7 features a smaller and safer 3,200mAh battery, according to iFixit, but otherwise nothing has changed amongst the hardware. Buyers will find the same interface that you get with the newer Galaxy S8 and S8+ smartphones, so that's a plus.
There's a lot to like about the Fan Edition if you can get your hands on one. The model sports a USB-C port, as does the Galaxy S8/S8+, as well as a 4K-capable rear camera, a Qualcomm Snapdragon 820 (or Exynos depending where you're located), 4GB of RAM, and 64GB of internal storage. As with the S8, there's a microSD card for bumping up the storage capacity.
The big question is: where are Fan Edition handsets being sold and where can you find them? If you're not located in South Korea, your best bet for getting ahold of the Galaxy Note FE is to head over to eBay, where a bunch of the handsets have appeared. Before buying, make sure to check whether the handset is capable of being used on the network you're subscribed to, and keep in mind that you're going to pay handsomely if you choose to buy through this route.
SOURCE: iFixit