Galaxy Note 9 vs Note 8: Six big changes you should know about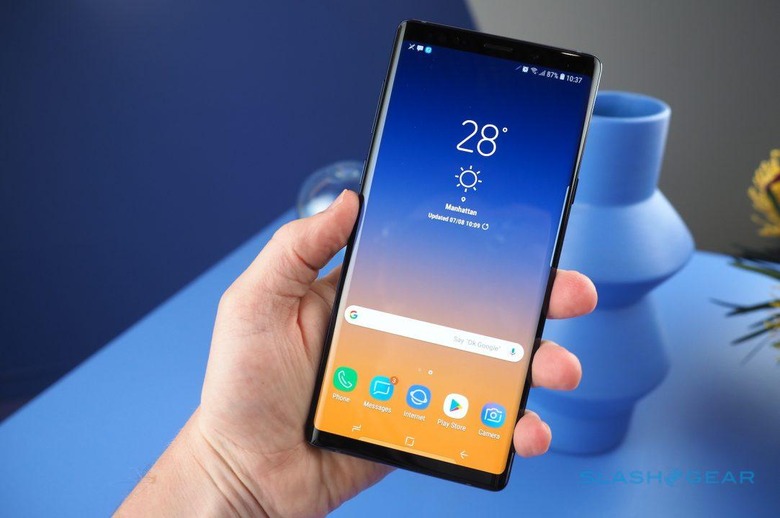 There's a new Galaxy Note in town, and existing phablet fans are inevitably going to wonder: what does the Note 9 offer that my Note 8 does not? Never fear, we've cut through Samsung's marketing-speak to pick out the details you need to know to make an upgrade decision. Read on for the six big differences between the Note 9 and the Note 8.
1. The S Pen goes Bluetooth
As the defining feature of the Note series, Samsung's stylus has been through a few generations of change. With the Galaxy Note 9, however, the S Pen sees its biggest update yet. As well as the Wacom digitizer technology that allows you to sketch and swipe with the pen on the phone's screen, there's also a Bluetooth LE radio.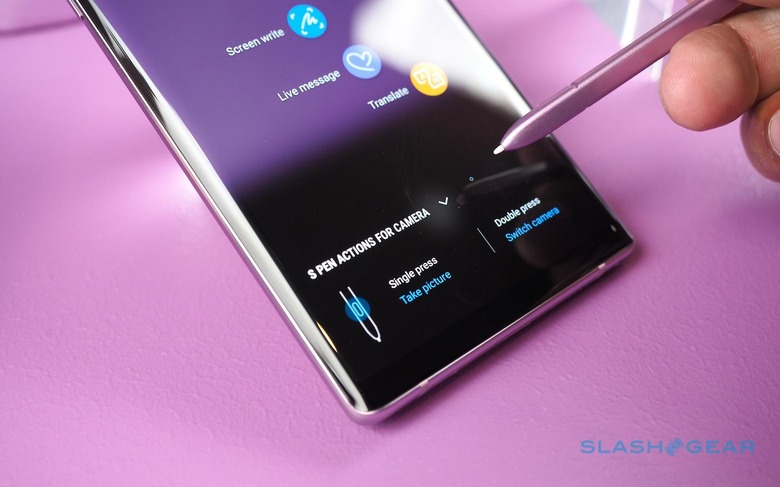 Samsung is using it to turn the S Pen into a remote control. Charged up whenever the stylus is docked in its little silo inside the Note 9, it relies on the side button as a shortcut trigger. You can open the camera app up, flip between the front and rear views, and capture a group shot, for example, or page through a presentation.
2. There's a big boost inside
On paper, the Note 9's upgrade from the Snapdragon 835 in last year's Note 8, to the Snapdragon 845 this time around, may not look huge. Still, Samsung hasn't just grabbed off-the-shelf silicon. Indeed there have been numerous ways in which the Note 9 should outperform its predecessor.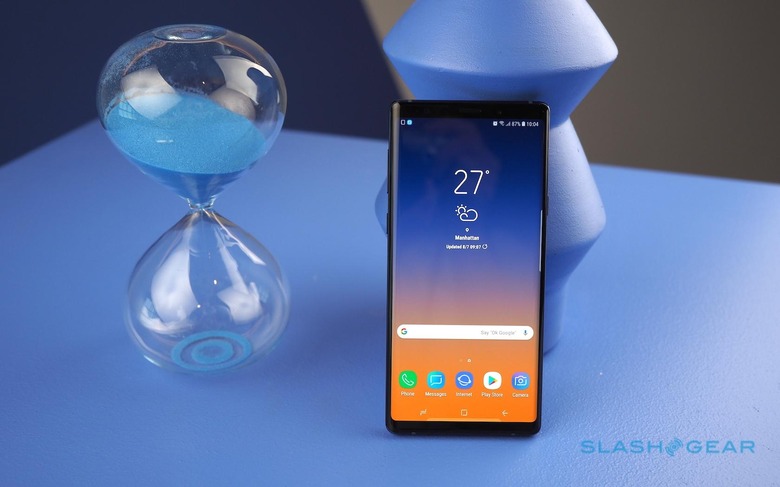 For a start, there's memory. The entry-level Note 9 will come with 6GB of LPDDR4 RAM and 128 GB of storage, but a more capacious version will get 8 GB of RAM and a heady 512 GB of storage. That's considerably more than the Note 8's 6 GB of RAM, and both configurations blow the old phablet's 64 GB Of storage out of the water – while still including a microSD card slot.
It doesn't stop there, though. Samsung has also customized the Snapdragon 845's GPU, improving graphics performance in the process. Since power is nothing without sufficient cooling, the Note 9 avoids impromptu throttling with a thermal spreader that's three times the size of that in the Note 8. The water-cooling system of the old phone gets a water-carbon upgrade, too, further improving performance.
3. The battery is considerably bigger
The Note series has fallen foul of Samsung's over-ambitions when it comes to battery capacity before now, but the Note 9 promises to be the most capacious yet. Its li-ion pack is still non-removable – those days are long gone, I'm afraid – but at 4,000 mAh it's one of the largest in a phone on the market today.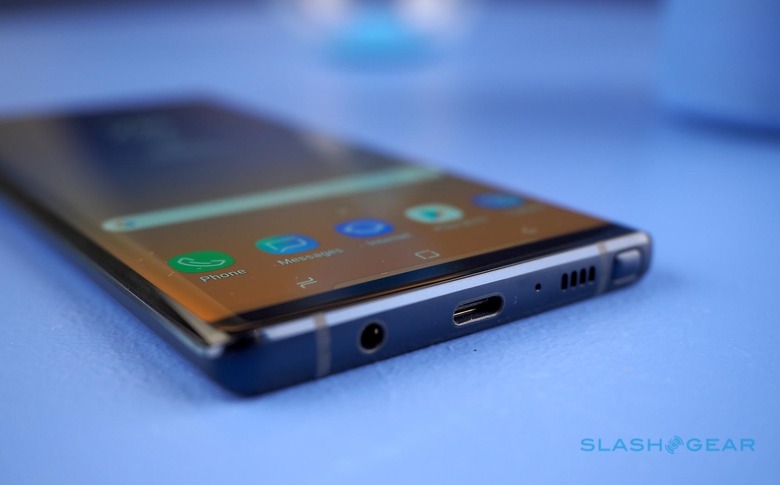 In contrast, the Galaxy Note 8 had a 3,300 mAh battery. Even if some of the power on offer is taken up by the beefier CPU/GPU talents of the phone, we're expecting it should still be more than enough to last through a full day of heavy use. As before, there's both fast wireless charging support and USB-C charging.
4. Samsung DeX goes dockless
DeX, Samsung's platform for turning its high-end phones into desktop PC replacements, has always demanded a special dock in order to work. That provided the HDMI port for hooking up a larger, external screen, and peripheral ports for your keyboard, mouse, and other accessories. With the Note 9, though, Samsung's strategy for DeX gets a lot more straightforward.
The official adapter is now just a USB-C to HDMI dongle. Plug one end into the Note 9, and the other into your display or projector, and you'll be able to switch into DeX mode. Importantly, unlike with the Note 8, you can keep using the Note 9's touchscreen – and all the usual apps – even when it's also driving a second screen.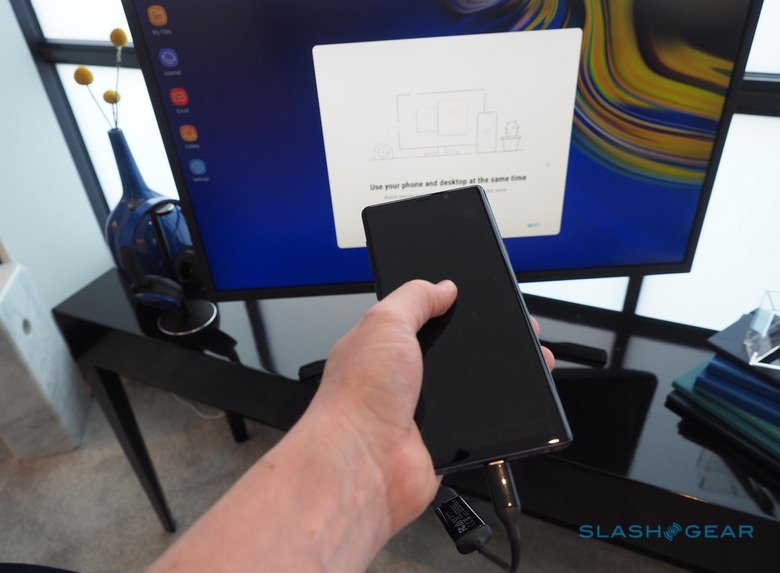 If you want full-sized peripherals, you can pair a Bluetooth keyboard and mouse and use those. Alternatively, swipe down on the notification tray and there's an option to use the Note 9's touchscreen as a virtual trackpad to control DeX. Any time you encounter a text-entry field, the phone's on-screen keyboard will pop up to facilitate it.
What's particularly nice is that, though Samsung would undoubtedly like to sell you its own USB-C to HDMI adapter, there's really no reason that any third-party spec-compliant dongle shouldn't work. That ought to make DeX something within reach of a lot more people, and dovetails neatly into Samsung's goal of popularizing the technology among smartphone users.
5. Some of the biggest changes are on the back
Samsung's camera evolution over the past few Galaxy flagships has seen dual lenses and even dual apertures arrive. Like the Note 8, the new Note 9 packs a dual camera system with twin 12-megapixel sensors: one with a normal lens, and the other with a 2x telephoto lens for optical zooming.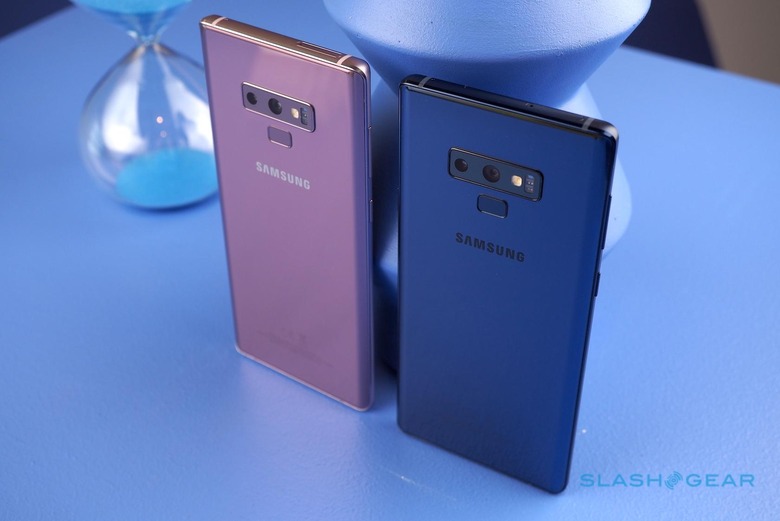 However, the Note 9 also gets the Dual Pixel technology we saw first on the Galaxy S9. Launched earlier this year, it gives the primary, non-telephoto camera a lens which can physically switch between two apertures. There's an f/1.5 aperture for low-light use, and an f/2.4 aperture for more everyday scenes.
As before, the camera app switches between the two apertures automatically, depending on the sort of scene it's dealing with. Or, you can switch over to Pro mode, and flip between f/1.5 and f/2.4 manually.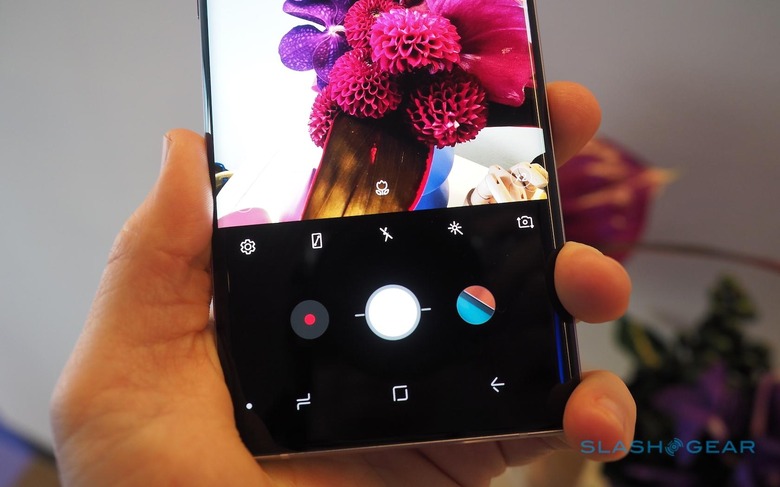 It's not just hardware differences, mind. The Note 9's camera app has an update, adding a new Scene Optimizer that wasn't offered on the Note 8. That relies on an AI trained to recognize different scene conditions – whether that be a portrait, the subject being a flower, pet, or text, or nighttime conditions – to automatically adjust the brightness, contrast, white balance, and color accordingly. There's also a handy Flaw Detection warning system, which will notify you right after you take a shot if the AI spots people blinking, a blurred image, lens smudge, or subjects overwhelmed by backlighting, and recommend you take another before the scene changes.
6. The Note 9 is more finger-friendly
At first glance, you'd be forgiven for not spotting the difference in screen size between the two phones. The Note 9 comes in at 6.4-inches, versus the Note 8's 6.3-inches. Both use a Super AMOLED Infinity display panel with curved edges, and both run at 2960 x 1440 resolution.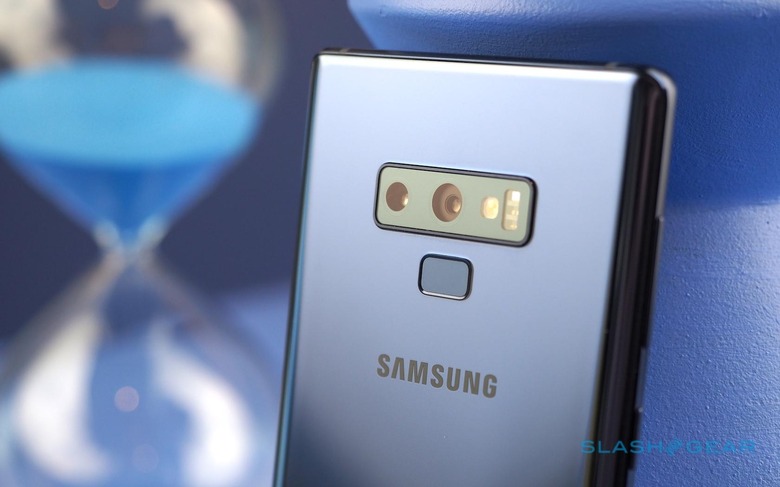 More useful is the small change Samsung made around the back. Flip the Note 9 over, and you'll see the fingerprint sensor has been moved from alongside the dual-camera array, to underneath it. As was the case with the Galaxy S9 and S9+, that should make for a much more ergonomically-pleasing experience when you're trying to locate the biometric scanner by muscle-memory alone.
Wrap-up
The big question many Note 8 owners will have is "Should I upgrade to the Galaxy Note 9?" Whether that's worth it will depend on just how hard you're pushing your current smartphone with apps, how much memory you require, and how appealing the new S Pen Bluetooth features are to you.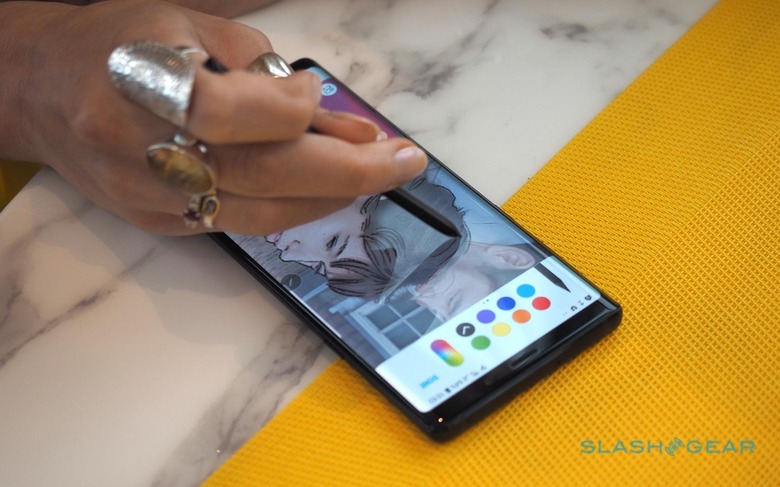 Power users may well find the larger battery and greater RAM of the higher-spec Note 9 are enough to drive them through the day. From our experience with the Dual Pixel camera system on the Galaxy S9, it's not entirely clear whether that will deliver a significant step up from the Note 8's twin cameras. We'll know for sure when we put the Samsung Galaxy Note 9 through its paces in our full review – stay tuned for that!