Galaxy Note 9: Real photos, display glass cracks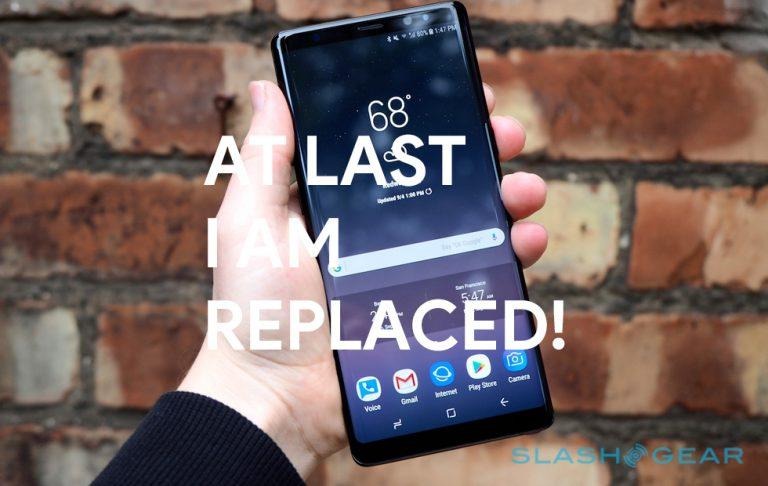 Today we're having a peek at a couple of photos of the Galaxy Note 9 in some rough condition. Below you'll find the pair of images, both looking a lot like the Galaxy Note 8 (pictured first in this article held in-hand). That's to be expected, as we've seen enough pre-release renders and schematics to choke a giraffe. What's interesting here are the details that normally wouldn't matter – like the crack in the frontside glass.
Glass Cracks
Up front are a set of cracks that ripple up from the bottom 1/3 of the phone's cover glass. It's quite possible this is because the device is a tester, which in turn could be covered by an obscuring piece of side-view glass. It's unlikely, but possible. If that glass were meant primarily for the obfuscation of on-screen elements from the everyday passerby, it might not be as robust as the average screen protector.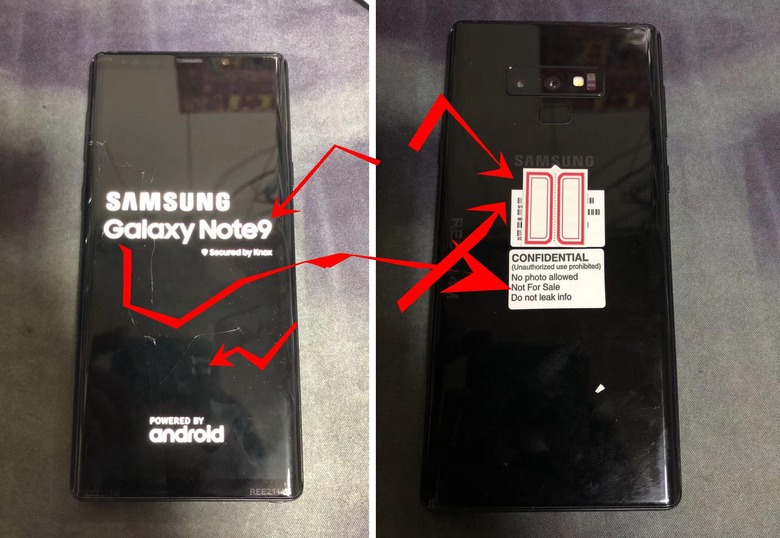 And as our other hypothesis reminds us, even here in 2018, most screen protectors are mostly in place to take the fall, not to keep themselves protected at the same time as the glass they cover. In the images from Twitter's @MMDDJ_ (original links removed), you'll find the cracks. In the edited image below, you'll see where I've highlighted what i believe is the cover glass placed OVER the official glass.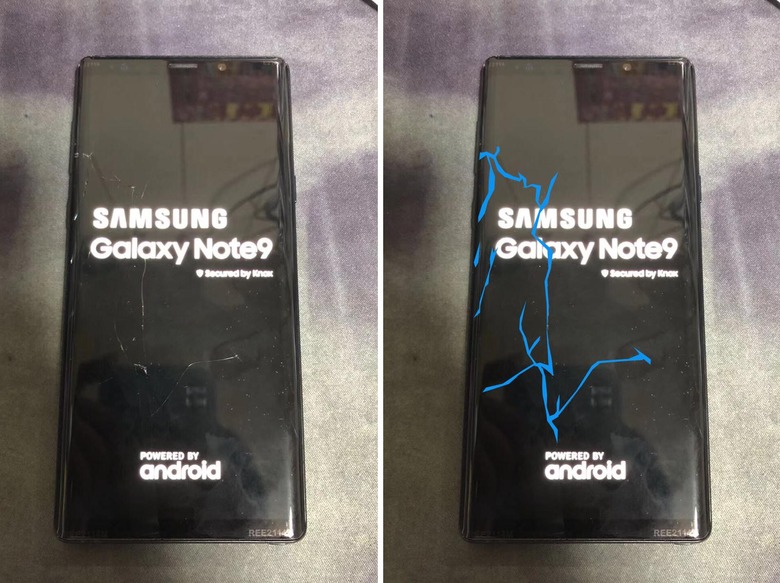 I've used more than a couple display glass screen protectors (made of glass) that've cracked just like this. I don't know for certain, but it looks to ME like that's what's happened. In other words, I wouldn't be quick to judge Samsung's display glass implementation here – it's probably not theirs.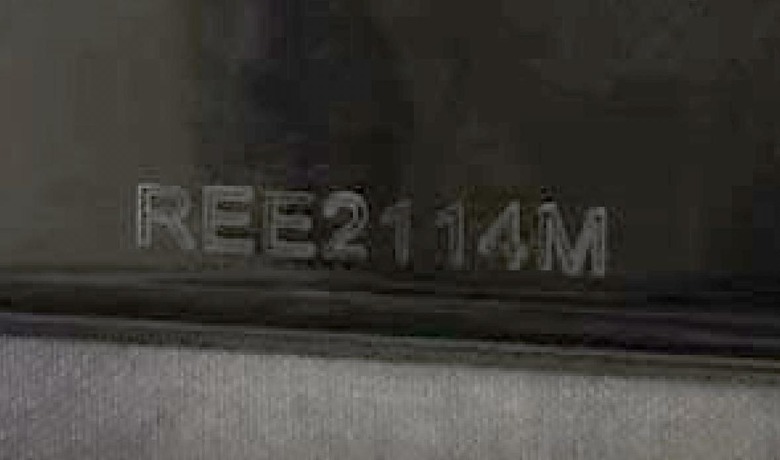 The other possibility is that this IS a display protector implemented by Samsung for its test program. The code in the corner could easily be printed on a screen protector, but not quite so easily on the display of the Galaxy Note 9 itself. That's REE2114, by the way – and it could just as easily be a watermark – but then it's clearly printed on the back. Lots of possibilities here.
Specs and Release Date
Below you'll see a set of specifications for the Galaxy Note 8 – which was released last year – and the Galaxy Note 9. The Galaxy Note 9 specs are based on tips, rumors, and informed guesswork. If I personally was to bet on the specs for this smartphone, I can't imagine I'd stray far from what's here in this chart before I dropped some cash.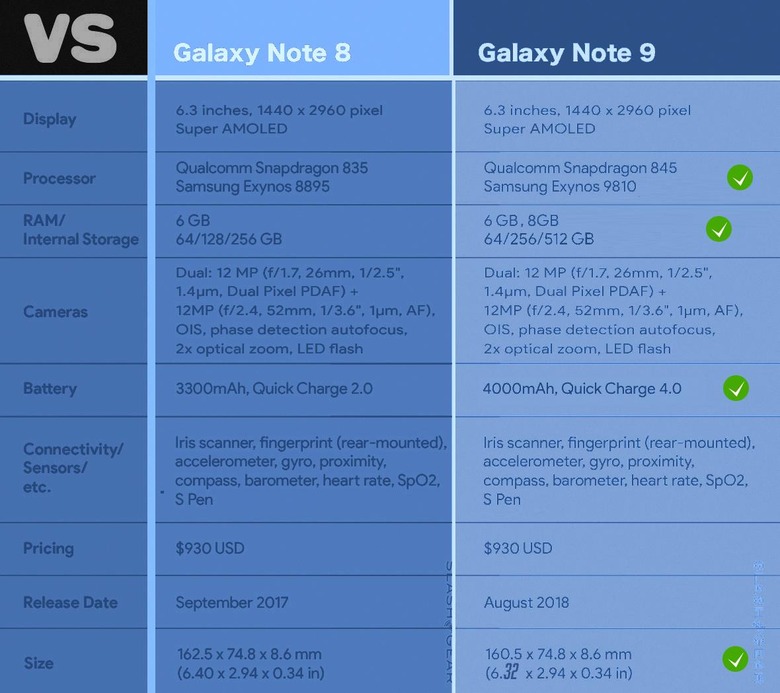 The Samsung Galaxy Note 9 event was revealed by Samsung quite recently with a big yellow S Pen in tow. This event will take place on August 9th, 2018. If Samsung's previous releases worked the same way the Galaxy Note 9 intends to, we'll probably see pre-orders within a week after August 9th, then a full release several weeks later. Look at the shortlist of most recent Galaxy Note 9 news bits to learn more.