Samsung Galaxy Note 7 mystery to finally end next week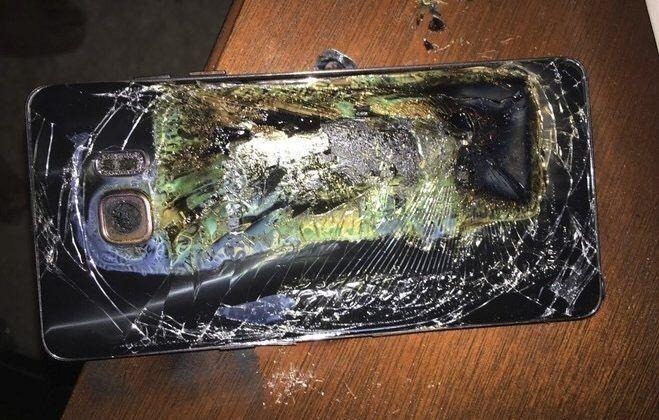 This has honestly gone far too long. Although things seem to be winding down for the ill-fated Galaxy Note 7, there is still some amount of closure needed. To be specific, Samsung still has to officially explain, once and for all, why the phablet that was supposed to be the crowning glory of Android smartphones in 2016 was, instead, cursed with fiery deaths. And, perhaps just as important, it needs to sufficiently explain why it made a premature call when it restarted sales of the phablet instead of pulling them all out at once.
Samsung was expected to reveal the conclusions of its investigation, undertaken with government and independent bodies, mid- January, though now it seems that the date as slipped just a bit. No harm done, as long as it's still January. The sooner that Samsung is able to close this embarrassing chapter in its life, the sooner the rest of the mobile industry can banish the ghost of the Galaxy Note 7.
Given the lack of an official statement, the Interwebs have put together various theories about this mystery, and none of them are buying Samsung's earlier excuse. The Korean manufacturer initially claimed that the cause was a very rare manufacturing defect that only affected a small number of batteries. It was so rare that, after resuming sales with completely new and fixed units, the Galaxy Note 7 started catching fire again left and right.
With egg on its face, Samsung had no choice but to "recall" all Galaxy Note 7 units it ever sold and take pains to have those that remain in the wild gimped so as no longer be a threat. After months of such tactics, Samsung proudly announced that, at least in the US, as much as 96% of units sold have been returned. As a result, the FAA has lifted its requirement for airlines to warn passengers about the smartphone.
As to the actual cause of those fires, Samsung has launched a more extensive investigation, no longer pressured by sales. Again, we only have theories which point to inefficient heat dissipation brought about by the Galaxy Note 7's slimmer, and therefore more cramped, design. An insider source, however, says that Samsung was finally able to replicate the conditions that lead to the fires, and that, it was indeed caused by the battery. On 23rd January, we will finally see just how close those theories are to the real deal. That is, if Samsung will really spill even just most of the beans.
SOURCE: Reuters