Samsung Galaxy Note 4, Gear Glass tipped for fall release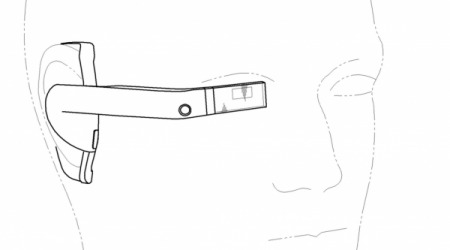 This Fall at IFA, Samsung will introduce a curved Note 4 and heads-up wearable, according to sources. The Android kingpin will make good on their plans to continue with curved displays, this time introducing them to the masses. They'll also give us an option to Google Glass — if this source is right.
So who is this source? This news comes via The Korea Times, who are citing an executive of a Samsung partner in Korea. They didn't note what kind of partnership his company had with Samsung, or if the partnership even had anything to do with Samsung's mobile arm.
If the thought of a curved smartphone doesn't excite you, don't worry — the rounded Note 4 is said to be a niche device. We'll still get the tried-and-true Note 4 for our mainstream consumption. Samsung introduced a curved smartphone last year, but it never went into mass production, reportedly due to Samsung not being able to produce a reliable, curved battery.
The Gear Glass is one we've heard rumblings of, and works much like Google Glass. A small screen jets out over the eye, but Gear Glass rumors point to the display folding away next to the chin and ear. That would quell much of the consternation over Google Glass' recording functionality.
Of course, none of this is official. We don't know what Samsung's heads-up wearable ambitions are just yet. Though we've heard of Gear Glass in patent filings and such, we don't yet know if it's in production. A Note 4 is likely (the Note line is far too popular not to continue), but we've got no official word on a launch timeframe.
Source: The Korea Times