Samsung Galaxy Note 10 Release Split Decision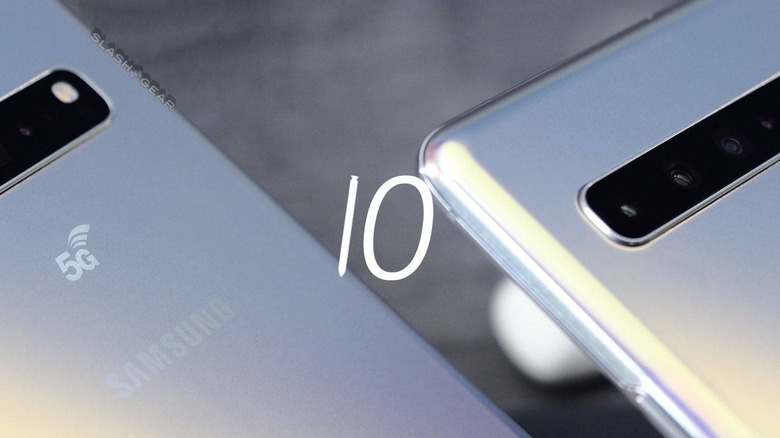 The Galaxy Note 10 is undergoing a significant change this year behind the scenes at Samsung. Samsung is "considering more than one release strategy" for the Note 10, according to one source familiar with the matter who wished to remain anonymous. "More than one [Galaxy Note 10] could be released at one time." It would seem that Samsung's relative success with an ever-expanding Galaxy S phone lineup might at last reach over to the tail end of the season with the stylus-toting Galaxy Note.
Multiple versions of the Galaxy S10 are under consideration, starting with separate releases of 4G LTE and 5G model phones. The release of separate models depends at least in part on the speed with which 5G coverage makes its way across the United States and the rest of the world.
If certain requisite coverage is not met, there'll likely be a 4G LTE version of the Galaxy Note 10 and a version with 5G that'll have a small release. The Samsung Galaxy S10 5G was released earlier this year, but only in smaller markets where 5G coverage is realistically rolled out and solid. In other words, it's out in Asia.
However large the release, the Galaxy Note 10 will likely have a Samsung Exynos 9820 processor inside with Exynos 5100 5G modem. There'll also be a Samsung Galaxy Note 10 with Qualcomm Snapdragon 855 inside, with the possibility of a Qualcomm Snapdragon X55 modem for 5G.
Qualcomm previously announced that it'd be Samsung that'll launch the first smartphone with an SoC with integrated modem – but we've not yet gotten confirmation of which model this will be. While it's possible it'll be the Galaxy Note 10, it's still pretty unlikely.
Considerations are also underway with different display sizes and models for the Galaxy Note 10 family. One model has a display similar in size to the Galaxy Note 9, with 6.4-inches diagonally. A smaller, more "Essential" version of the Galaxy Note 10 is in the mix with a 6.28-inch display – as is a larger version with a 6.75-inch display. Can't let the Galaxy S10 5G have all the fun!
Pixel density of the Galaxy S10 will vary (obviously, depending on panel size), but at 1440 x 3040 it'll stick to what's worked over the past several years, give or take a couple hundred pixels across.
Cameras on the Galaxy Note 10 likely line up according to display size. The smallest of the bunch will likely have a set that matches the Galaxy S10, while the largest 5G model will likely match up with the Galaxy S10 5G. That means the following will likely be at the top of the ladder:
Tipped Wide, Telephoto, Ultrawide, 3D cameras on Note 10:
• 12 MP, f/1.5, 26mm, 1/2.55″, OIS, Dual Pixel PDAF
• 12 MP, f/2.4, 52mm, 1/3.6″, OIS, 1.0µm pixel size, AF, 2x optical zoom
• 16 MP, f/2.2, 12mm
• TOF 3D scanner camera
That TOF 3D scanner camera (that means Time of Flight) will become more and more important as the mobile smartphone market continues to push the future of 3D scanning and augmented reality. It'll also largely depend on how big Apple goes with their first backside 3D-scanning-enabled camera setup later this year.
The images you're seeing above come from patents of the Galaxy Note series from Samsung over the past several years. Once we've got reliable imagery of the Galaxy Note 10, we'll post that too. The image at the head of this article shows the Galaxy S10 5G with an S Pen from a Galaxy Note 9.
Pricing for the Galaxy Note 10 will depend entirely on the plan of release attack initiated by Samsung. If they continue with one model, the price will likely be increased over last year in an incremental manner – not shockingly so, but still. If Samsung releases multiple phones, they'll be comparable to those of the Galaxy S10's various release prices, while the Galaxy S10 models will be bumped down (so they don't cost the same as their S Pen-toting cousins).
The Samsung Galaxy Note 10 will quite likely reveal their Galaxy Note 10 event to be set for Thursday, August 8th, 2019. If that plan remains solid, the release date for the Galaxy Note 10 will not be a shocker if plopped right on top of August 23rd, 2019, for the 4G LTE edition. Expect the 5G version (if separated from the 4G LTE version) not long after.