Galaxy Note 10 : A new variety of options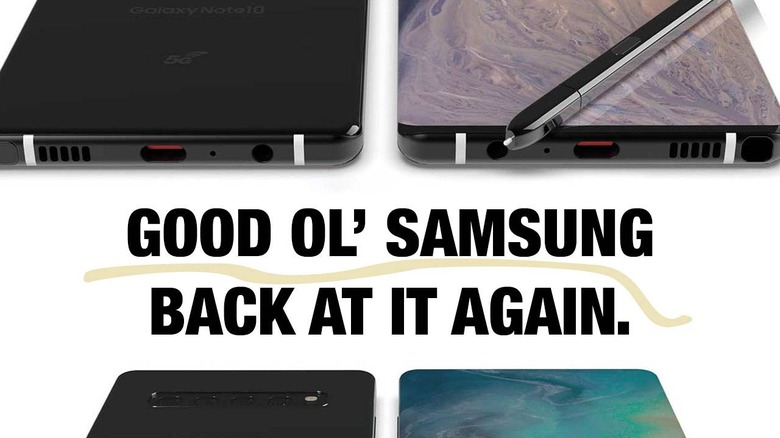 The Samsung Galaxy Note 10 was tipped this weekend to be coming in a new variety of shapes and sizes come August. The Samsung Galaxy S10 proved that the company was prepared to go beyond their previous limits for iterations on a single concept – what with the small, medium, large, and extra-large of the 5G model. Now it would appear that Samsung's preparing something similar for their hero of the second half of the year.
The Samsung Galaxy Note 10 was leaked in a variety of ways over the last couple of weeks. We've gathered together enough verifiable details that you should be able to get a fair reading of what Samsung will present with this, the latest in their "Note" Android smartphone series. Now, here, well and far in advance of the release of the phone, we've got what appears to be a major change in the way the company will present their hero of heroes.
Instead of releasing the Samsung Galaxy Note 10 on its own, one each with a 6.28-inch or 6.75-inch display. Anonymous sources speaking with ETNews seem to believe that there'll be two versions of the phone with 4G LTE connectivity, then another two models with 5G. While previous reports suggested the Galaxy Note 10 might be launched with 5G right out the gate, it would now appear that Samsung will play the game a little more safely, allowing users to pay more for 5G, or less for LTE.
The sizes of the tipped displays aren't the same as the display delivered with the Galaxy Note 9. The Galaxy Note 9 came with a 6.4-inch display – these two new models would be either larger or smaller than this most recent model. If Samsung moves forward with these display sizes, the reasoning would be clear: no crossover with Galaxy S10.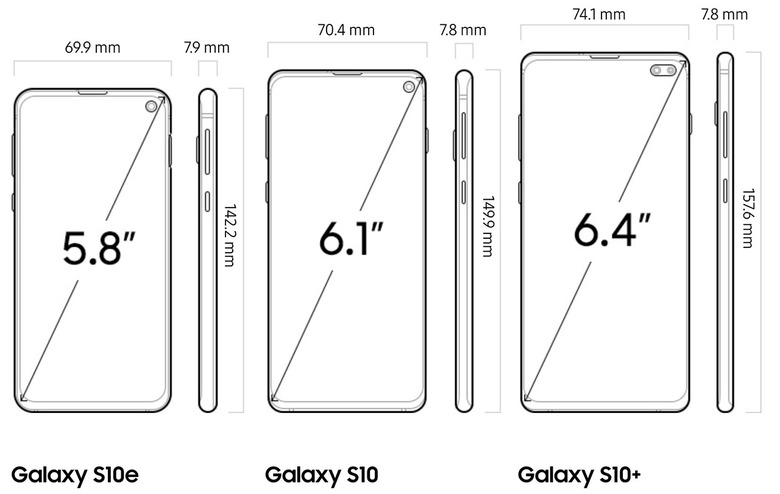 The Galaxy S10 comes in several display sizes. There's a 5.8-inch model, one 6.1-inch, one 6.4-inch, and the 5G model has a 6.7-inch display. Just a TINY bit of a difference lies there between what was and what will be. The Galaxy S10 Plus has a 6.4-inch display, one new Note 10 would be 6.28. The Galaxy S10 5G has a 6.7-inch display, the larger Galaxy Note 10 would have a 6.75-inch display.
We can pretty safely assume Samsung's simply making minor changes to the bezels, the roundness of the corners of the display panel, etcetera. We can also safely assume that the Galaxy Note 10 will be revealed in its fullness in the first half of August of 2019, and will likely be released by the end of that same month.