Samsung Galaxy Grand 3 at TENAA rumored to have 64-bit chip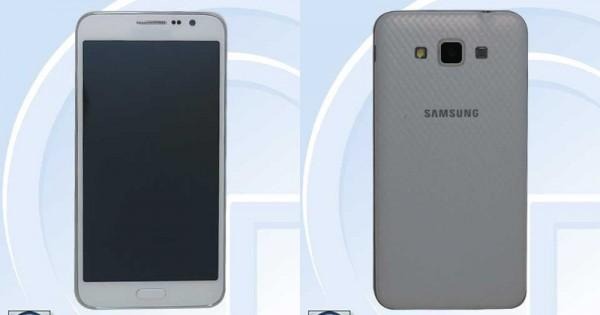 64-bit mobile processors are probably really starting to become a thing if even the low-end starts getting one. That seems to be the case for the upcoming Galaxy Grand 3, one of Samsung's myriad smartphone families. But more than just this processor alone, the picture we can get from this preview of the device could probably leave clues as to how the industry's bottom line will be moving up next year in all other aspects, including RAM size and screen resolution.
Truth be told, the TENAA filing doesn't explicitly say "64-bit", but the 1.2 GHz quad-core processor found here has long been believed to be the Qualcomm Snapdragon 410, the low-end version of Qualcomm's 64-bit capable line, which includes the Snapdragon 610 and 810, in order of increasing power. If true, then the Galaxy Grand 3 could very well be the first low-end smartphone to sport a 64-bit chip.
The RAM is at 1.5 GB, which represents an incremental increase, up from the 512 MB or 1 GB of lower models this year. The minimum next year might still be 1 GB, but Samsung tends to like this "and a half" RAM size for some if its products.
The display is a 5.25-inch screen with a pixel resolution of 1280x720. That's definitely more than enough for a mid-range device. With the higher end moving towards QHD displays, we can expect most to push their own targets higher, and more powerful mid-tier smartphones or cheaper high-end ones are likely to end up with 1080p displays.
The 13 megapixel rear camera seems quite normal nowadays for decent smartphone shooters but it is the 8 megapixel front camera that bears noting. The selfie fad seems to have had the effect of pushing from camera specs to the limits, now with 5 megapixels considering "basic" for selfie-centric devices.
All in all, the Galaxy Grand 3 seems to be shaping up to be more interesting than its predecessors, perhaps representing Samsung's new mid-range class. Given this appearance at TENAA, the Galaxy Grand line seems to be safe from any pruning that the company might do as it tries to focus and consolidate it products and stem its financial descent.
SOURCE: TENAA