Samsung Galaxy Gear Tizen update ditches Android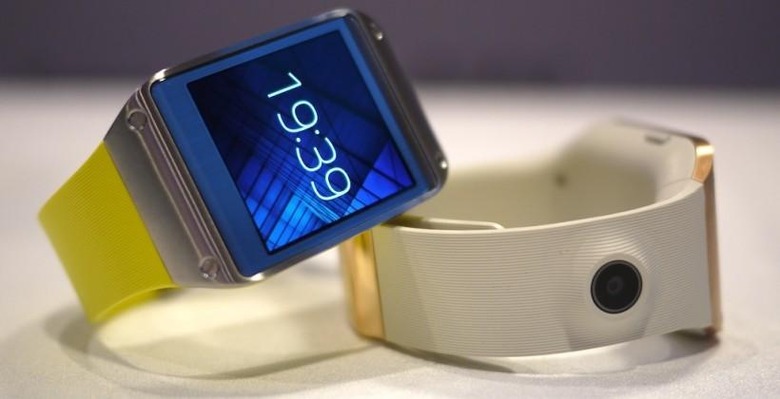 Samsung's Galaxy Gear is dumping Android in favor of Tizen, with a new update for the 2013 smartwatch bringing it in line with the newer Gear 2 and Gear 2 Neo. The firmware, v2.2.0, leaves the wearable's software ostensibly identical to what was running before in terms of UI, but under the hood significant changes have been made.
The biggest, of course, is the core OS itself. Samsung had heavily reskinned Android for the original release late last year, giving it big, simple TouchWiz iconography and a straightforward swiping interface, but there are performance improvements in moving to Tizen.
Meanwhile, there's also said to be better battery life, and the ability to store music locally on the watch itself and play it back without a connection to a phone. Samsung also added customizable shortcuts for the tap input, and voice commands to the camera app.
If that all sounds similar to what the Gear 2 and Gear 2 Neo offer, you wouldn't be wrong. In fact, by switching to Tizen, most of the features of the newer smartwatches have been carried over, albeit unless they demand specialist hardware which the original Galaxy Gear doesn't have.
It's that parity which is likely Samsung's key motivation, giving its own developers and third-party app coders an easier time maintaining and creating apps for its wearable range. Dependence on Google's OS is also reduced, something we've seen Samsung attempting to do over the past twelve months, though Tizen on phones is still yet to reach any sort of meaningful penetration.
Samsung is also looking ahead to its next range of wearables, under the umbrella Samsung SIMBAND. Dubbed "the third age" of wearable tech, they'll focus on health monitoring.
VIA SamMobile