Samsung Galaxy Fold 2 renders show rumored masterpiece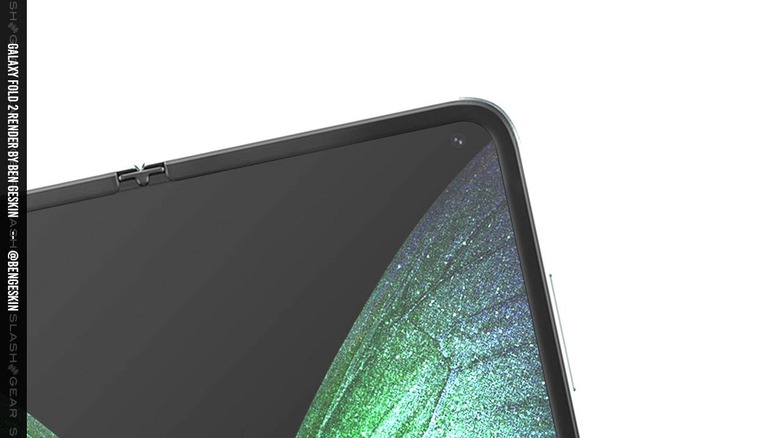 Today we're taking a peek at a set of renders made of the Samsung Galaxy Fold 2 based on rumored specs and features. These images are not officially made by Samsung, but instead represent all that's been leaked, tipped, and rumored by insider sources thus far. In this machine we see a full-screen display up front and a full-screen display inside – far more coverage than the first generation device.
The main display has been rumored to ring in at 7.7-inches, while the front display was tipped at 6.4-inches. The difference between these sizes is different from that of two display panels with the same aspect ratio. Here, the front display is tall and narrow, while the main display is nearly a square.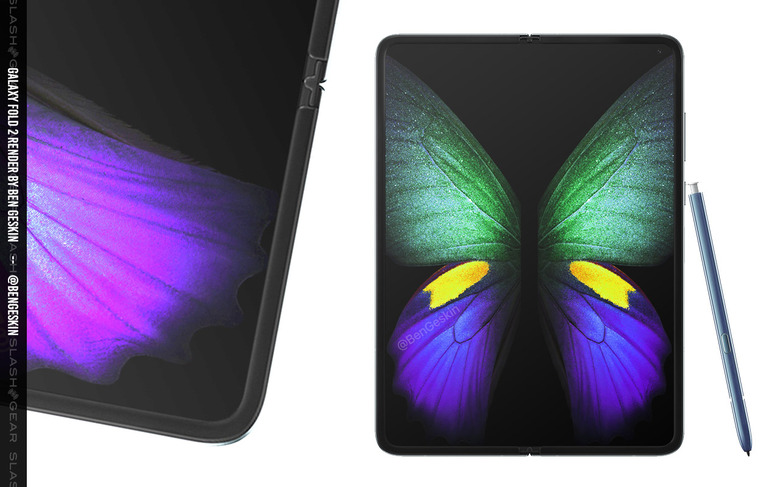 So while normally when I'd say there's a 7.7-inch display, you'd see a panel that's the size of a small hardcover novel. This panel is fatter, and therefore shorter, than any sort of 7.7-inch tablet you might've owned in the past. Half of the main panel is approximately the same size as the full front panel.
This device could sport the same camera array as given to the Samsung Galaxy S20+, or the Samsung Galaxy S20 Ultra. Chances are we'll see a Qualcomm Snapdragon 865 chipset inside, with the ability to connect to 5G data – both sub-6 and mmWave right out the gate.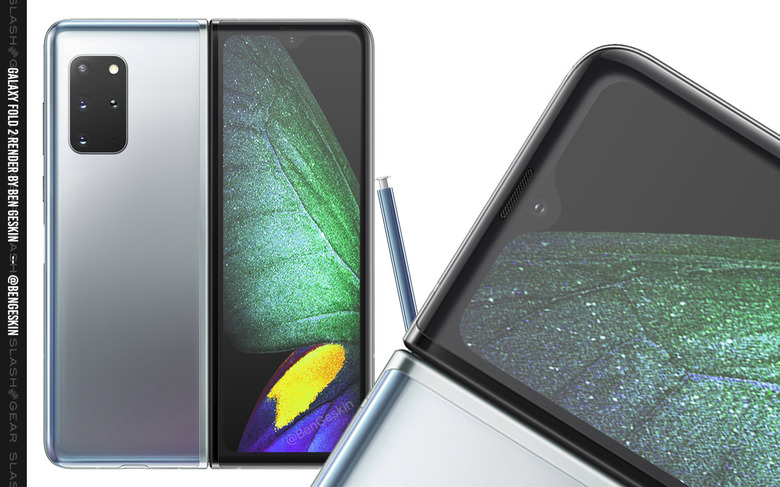 If Geskin's renders are accurate, we'll se a water drop notch up front for the main front-facing camera. Inside there'll very likely be a punch-hole (Infinity-O) display situation in effect. There's also a rumor that this new device will have an S Pen, not unlike that of the Samsung Galaxy Note series.
Take a peek in the timeline below for more information on the Samsung Galaxy Fold and Fold 2. The first device was revealed in February of 2019, and released around September of 2019 to the public – but we've not yet gotten a solid lead on when Samsung will reveal their second-generation device – we shall see!