Samsung Galaxy F line of smartphones reportedly in the works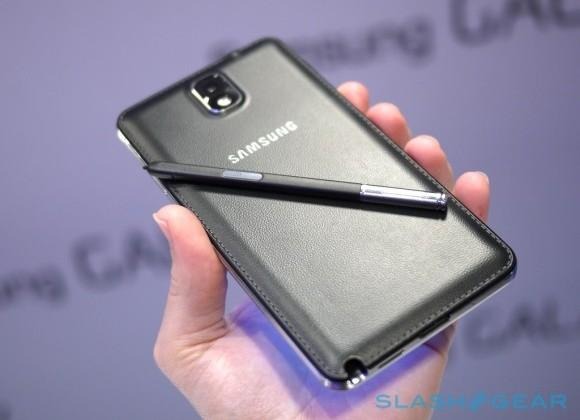 Following closely on the heels of yesterday's curved display smartphone announcement, word has surfaced that Samsung is also busy on another handset project — a Galaxy F smartphone line akin to the current Galaxy S line. With the rumored new line, Samsung will be offering full metal bodies rather than plastic, as well as some other high-end specifications seen on some competing handsets.
Such information comes from the Korean media website ETNews, which is reporting that the Galaxy F line will be higher end than its current Galaxy S series. Though details are light at the moment, word has it this upcoming series will offer an octa-core Exynos processor under the hood, as well as a 16-megapixel camera with optical image stabilization.
According to the same information, the Galaxy F line would be running Android 4.2, but the anticipated early launch next year would mean it could be offered with Android 4.3 or perhaps Android 4.4 KitKat. As far as other specs go, such as display size and pricing, nothing has been given yet, but we're keeping an ear open for more info.
This isn't the first time we've heard rumor of Samsung smartphones in the works with less plastic than what it currently offers up, but a transition from one series to another — in this case, from the Galaxy S to the Galaxy F — could be a solid way for the Korean maker to change up its modus operandi. Assuming the rumor pans out, it is doubtful the current series will fade away, however.
As mentioned above, last night Samsung announced that it will be launching a smartphone with a curved display some time next month, with the information coming from one of the company's higher ups at a Galaxy Note 3 launch event in Seoul. Not much information was provided, but it should be noted it followed a day after word surfaced of a Galaxy Note 3 variation that would be introduced with a curved display.
VIA: Android Community