AT&T isn't slowing down their upcoming release schedule. After announcing a few Windows Phone 8 devices a couple days ago, like the Nokia Lumia 920 and the 8X from HTC, the carrier is continuing on with an announcement of even more toys. Coming November 16, AT&T will be stocking the Samsung Galaxy Express and the MiFi Liberate from Novatel.
The Samsung Galaxy Express is one of Samsung's mid-range devices. It runs Android 4.0 Ice Cream Sandwich and has a 4.5-inch Super AMOLED Plus display. It also has a 1.5GHz dual-core processor with a 2000 mAh battery. On the back, there's a 5MP camera. The Galaxy Express will be exclusive to AT&T and will cost $99 after signing a two-year contract.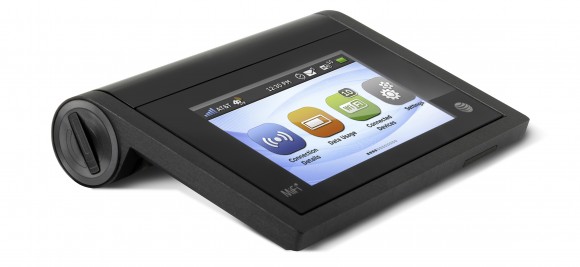 The MiFi Liberate will be the carrier's newest 4G LTE hotspot device, and it's also the first MiFi hotspot device with a touchscreen display. It has a 2.8-inch color touchscreen that can be used to view data usage, manage connected devices, and change network and device settings all directly from the touchscreen.
The MiFi Liberate supports up to 10 WiFi devices, and will cost $50 after signing a two-year contract. If you're just wanting LTE or HSPA data for your tablet or laptop, a MiFi is a great device to have if you're frequently not around WiFi hotspots when you travel. And while WiFi is usually available at most public places nowadays, it either costs a fortune or the signal is fairly weak.