Samsung Galaxy Discover Revealed With Vanilla Android

This week the folks at Samsung have revealed that they'll be delivering their newest Galaxy smartphone in the USA with a vanilla (read: untouched) Android experience straight from Google. The device you're seeing here is the Samsung Galaxy Discover and, though it's not 100% stock Android as a real Google Nexus smartphone would be, it's pretty darn close. This device works with a single-core 800Mhz Qualcomm processor, a 3.5-inch HVGA display, and Android 4.0 Ice Cream Sandwich.
This device will not be delivered with the newest version of Android, nor will it be winning any "best of 2013" awards – not a chance. What it will do is deliver to two networks a unique Android experience otherwise reserved for much higher-end devices. Both Net10 and Straight Talk will be getting the Galaxy Discover this year for their own limited mobile networks.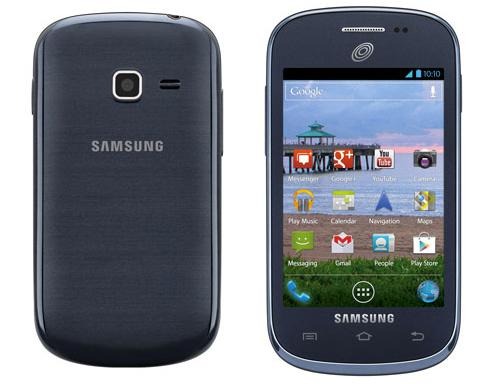 This device will be working with a tiny 2.7GB internal memory and a microSD card slot that'll support up to 32GB cards – time to expand. Inside you'll find a removable 1300mAh battery that, with a display this small, will without a doubt be giving you at least a full day's charge. This smartphone also comes with a 3 megapixel camera on its back, wi-fi connectivity, Bluetooth, and GPS.
Also interesting is the styling this machine is working with – rather Galaxy S III or Galaxy Note-like. With the Galaxy Discover you certainly will be getting a tiny relative of the higher-end lineup. This device does not yet have a final release date or a price, but you can bet it'll be soon – and for cheap!