Samsung Galaxy Alpha leaks hint at an iPhone rival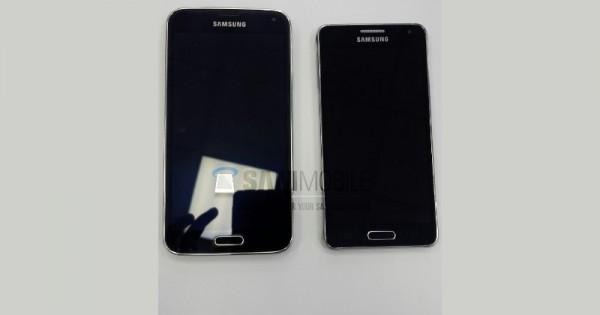 If you thought that the mudslinging between Samsung and Apple were bad enough, wait until both companies reveal their next hand. Samsung is believed to be working on a certain Galaxy Alpha which, based on these leaked photos and specs, look like a smartphone that is poised to take on the iPhone 6 well before even the latter is fully revealed.
Although Samsung's flagships are naturally directly pitted against Apple's, the two's standard bearers couldn't be more different from one another. The iPhone is handy, the Galaxy S series are huge. Apple's smartphone is made of metal while Samsung has a fondness for plastic. The list could go on ad infinitum, but these seem to be some of the things that are being focused on with this rumored Galaxy Alpha.
This smartphone comes with a screen size of 4.7 inches, well below the Galaxy S5 but higher than the Galaxy S5 Mini. While it is also quite larger than the iPhone 5s, rumors and leaks would have us believe that the iPhone 6, or at least one of two, would also come in 4.7 inches. The exact resolution is still unknown, but sources indicate it would something like the Galaxy S III, so around 720p.
The photos you see below show a more metallic quality to this supposed Galaxy Alpha, at least along the edges. That said, they say that bad habits die hard and it is quite evident here that Samsung hasn't completely let go of its plastic fetish. Or at least its new obsession over perforated patterns. The same faux leather adorns the back of this leaked smartphone, though the density of dimples on the cover seem to be a lot greater than that of the Galaxy S5. We might mock Samsung's textured back, but it does have one benefit: the phone won't easily slide out of your hand compared to shiny metal.
The Galaxy Alpha is also said to have 32 GB of storage with no micro SD slot. And if that weren't enough to convince you, it will also only have a nano SIM slot. And yes, we will also see a fingerprint scanner on the home button, but that's not really news. Whether or not Samsung really does have a device that can be more easily used against it, we will know in a month or so. Rumors put the Galaxy Alpha's unveiling sometime in August, a good month before Apple is expected to reveal the iPhone 6.
VIA: SamMobile