Samsung Galaxy Alpha appears in white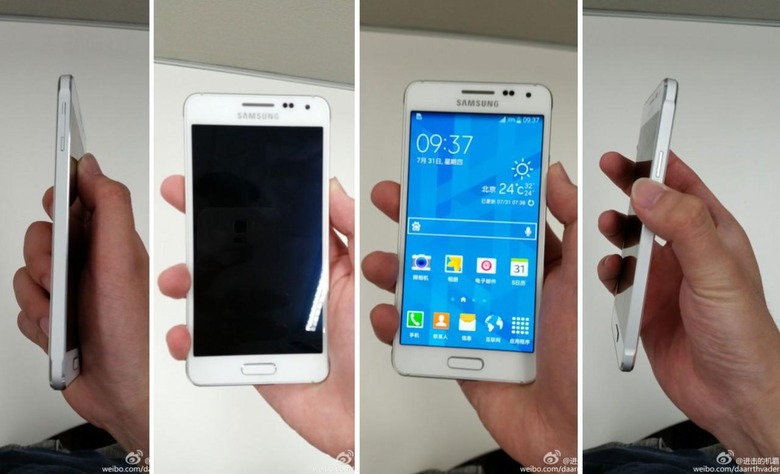 There's another peek at the Samsung Galaxy Alpha out in the wild this week, this time from multiple angles. The smartphone also code-named SM-G850F is tipped to be working with a slightly boosted set of specifications right under the Samsung Galaxy S5, and would potentially be released by the end of the summer, 2014.
This device has been rumored to be released with a 4.8-inch 1280 x 720 (that's 720p) display with 320PPI (pixels per inch). Under the hood you'd have a Samsung Exynos octa-core processor (5433) run on 2GB of RAM.
UPDATE: Photos added – get up close and personal with the border!
There'd be a microSD card slot under the hood along with 32GB of internal storage. Up front you'll find a 2.1-megapixel camera as well as a 13-megapixel camera on its back.
According to leakster DarrtthVader, around the edge you'll have metal, on the back you'll have plastic, and on the front you'll have a pane of reinforced glass. Inside you'll find software extremely similar to that of the Samsung Galaxy S5, while we'll expect Android 4.4 KitKat under that.
VIA: NoWhereElse