Samsung Galaxy A8 is basically a pre-Note 5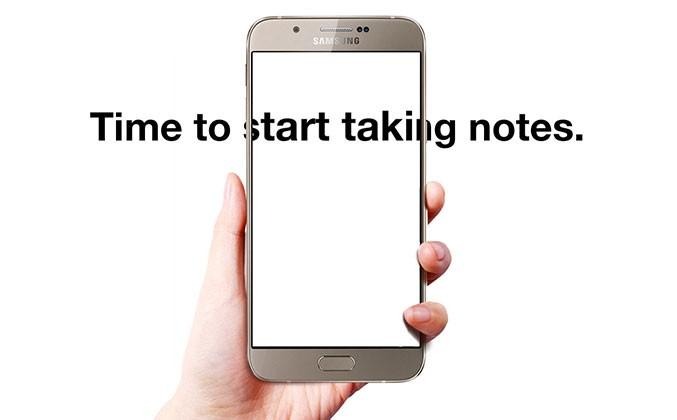 The Samsung Galaxy A8 is here with a number of official press photos and details aplenty. What we're seeing here is the latest in Samsung design philosophy and a perfect example of how the company is evolving their sensibilities to bridge the gap between "budget phone" and "high end delivery." What you're going to see here is a herald of the coming of the king, the new Samsung Galaxy Note 5. Take notes on your Note 4, this device is going to tell you all about the next release.
The device you're about to witness is not a high-end smartphone. It certainly looks like a high-end smartphone – and indeed it has many of the same features as a high-end smartphone. But it's meant to battle the mid-range devices out on the market today around the world. Samsung is fully aware of the power of the metal rim now, and they're going to town on basically every phone they make.
• Display: 5.7-inch 1080p OLED• Processor: Qualcomm Snapdragon 615• RAM: 2GB• Internal Storage: 16 or 32GB• Storage Expansion: microSD (up to 64GB)• Camera: 16-megapixel, f/2.2, 1080p 60fps video, 4K video• Front-facing Camera: 5-megapixel, f/1.9• Battery: 3050mAh• Special Features: Fingerprint scanner on home button, metal rim, super-thin construction (5.9mm)
Aside from the display, you'd think this was an entirely high-end machine. It's basically a Samsung Galaxy S5 from last year, only here it's delivered with a fabulously smooth-cut metal edge.
The edge on this device is extremely similar to what we've seen on the Samsung Galaxy S6 Edge. While the Galaxy S6 is a bit more rounded off, this device stays slightly flatter, with edges we'd expect to show up in the Samsung Galaxy S6 Edge Plus or the Galaxy Note 5.

This device is being released internationally by the end of the year – probably within the next month. We'll know pricing information sooner than later.
More information on this device can be found via Samsung. Expect this device to launch mostly in Asia, with a possible Europe component.