Samsung Galaxy A5 and A3 arrive with svelte all-metal unibody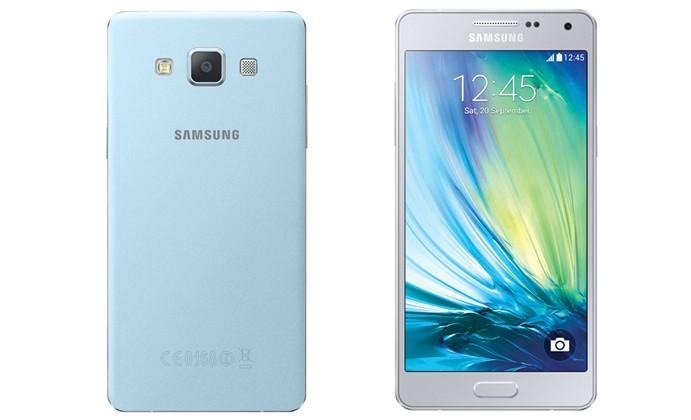 Rumors can be put to rest, with Samsung introducing the new Galaxy A5 and Galaxy A3 handsets tonight. The phones come in a rainbow of colors, each sporting a full metal unibody and the design we saw leak earlier this month. The two handsets are largely the same, differing the most with their displays (5-inches and 4.5-inches, respectively) and their cameras, though the A5 does pack an additional gig of RAM. Selfies have been given some special attention by Samsung, as well, which packed the handsets with several features aiding in snapping the best shots of yourself.
Samsung made no bones about its intended audience for the Galaxy A5 and A3, boasting a roster of features targeted at the needs of "young consumers." This includes a 5-megapixel front camera (both models) complemented by those aforementioned selfie features: Wide Selfie, Beauty Face Features, Palm Selfie, and Animated GIF. If you prefer your selfies to be taken with the higher-res rear camera, there's also the aptly named "Rear-cam Selfie" function.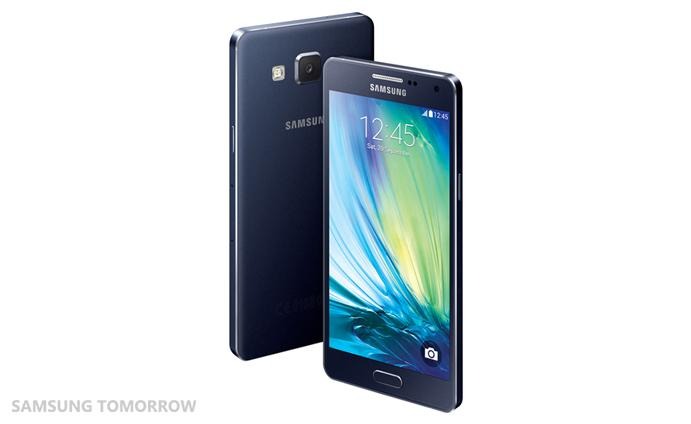 The Galaxy A5 features a 5-inch HD Super AMOLED display, as expected, accompanied by a 1.2GHz quad-core processor, 2GB of RAM, and 16GB of internal storage. There's a microSD expansion slot that supports cards up to 64GB, as well. The battery has a 2300mAh capacity; there's 4G LTE Cat4, a 13-megapixel rear camera, and Android 4.4 KitKat.
As mentioned, the Galaxy A3 is similar, bringing with it the same network support and processor. It features a 4.5-inch qHD Super AMOLED display, however, as well as 1GB of RAM instead of two. Both the A5 and the A3 have NFC with the LTE models, as well as Bluetooth 4.0 and A-GPS and GLONASS. The A5 has 802.11 a/b/g/n, while the A3 has 802.11 b/g/n. The maker boasts the smartphones are the slimmest they've produced, measuring in at 6.7mm (A5) and 6.9mm (A3).
The phones are being offered in the variety of colors seen below, which are broken down as such: Platinum Silver, Soft Pink, Light Blue, Pearl White, Midnight Black, and Champagne Gold. Says Samsung, it'll be rolling the two smartphones out in "select markets" on an unspecified date next month. There's no mention of pricing at this point.
SOURCE: Samsung