Samsung Galaxy A3 and A5 2015 edition benchmarks tipped via GFXBench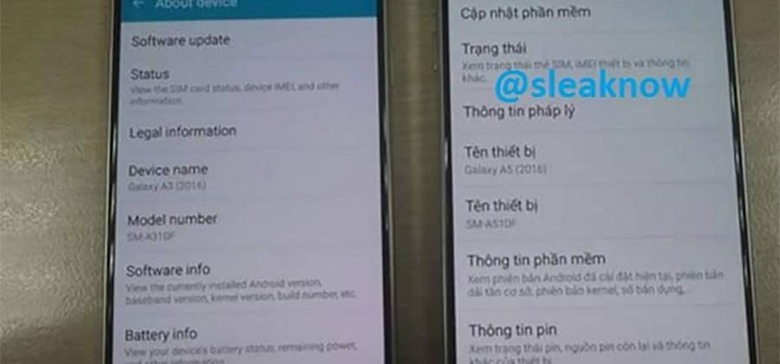 A pair of new Samsung smartphones have leaked with benchmarks turning up on GFXBench. The new devices are 2015 versions of a couple smartphones that first debuted last year called the Samsung Galaxy A3 and A5. Those original devices are part numbers SM-A300 and SM-A500. The new devices are listed in GFXBench as the SM-A310 and the SM-A510.
Along with those leaked benchmarks also come a handful of leaked images that claim to be the new devices. Some differences between the 2015 versions and the originals include a revised speaker grill, the camera and flash are located in different positions.
The specs listed in the benchmarks show a 4.7-inch HD screen for the A3 and a 5.2-inch HD screen for the A5. The A3 shows an Exynos 7580 SoC under the hood with 1.5 GB of RAM and 16GB of storage. The camera is a 13MP unit on the rear with a 5MP unit on the front.
The Galaxy A5 has a 5.2-inch screen with HD resolution, 2GB of RAM, and uses an Exynos 7 Octa core chip. The A5 has the same 13MP rear and 5MP front camera. A fingerprint scanner and home button that likely supports Samsung Pay round out the features.
SOURCE: PhoneArena