Samsung freezes Galaxy Tab 10.1 launch in Australia in Apple suit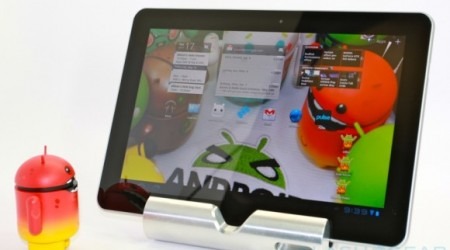 Samsung has agreed to freeze sales and advertising of the Galaxy Tab 10.1 in Australia until its patent infringement suit with Apple has been settled. The moratorium was agreed by the two companies' legal teams during a break in court proceedings, Bloomberg reports, rather than as an injunction handed down by the judge, and if Apple later loses the infringement case then it has agreed to pay damages to Samsung for the loss in sales.
The exact nature of those damages have not been revealed, nor other terms of the agreement, though given Samsung has fought tooth & nail to avoid injunctions in the US and elsewhere before now, it's likely to be a significant figure. It's known that Samsung has agreed to provide three samples of the Australian version of the Galaxy Tab 10.1 to Apple's legal team at least a week before putting it on sale; the Korean firm claims the tablet is different to what is already available in the US, though has not specified in what way.
Nonetheless, Samsung's lawyer in the Australian case seems confident that, because Apple's arguments are based on US versions, the sales freeze will be short-lived. Sydney Federal Court Justice Annabelle Bennett scheduled a hearing for August 29 to review the status of the suit, in which Apple alleges that the Galaxy Tab 10.1 infringes on 10 patents the company holds.
Court approval could see Samsung resume its marketing efforts in Australia ahead of a final decision being made on the patent suit, though Apple's lawyer Steven Burley says the Cupertino company is still aiming to have sales of the slate frozen in other countries as well.
[via Android Community]