Samsung Foldable Phone Gets An Official Preview Date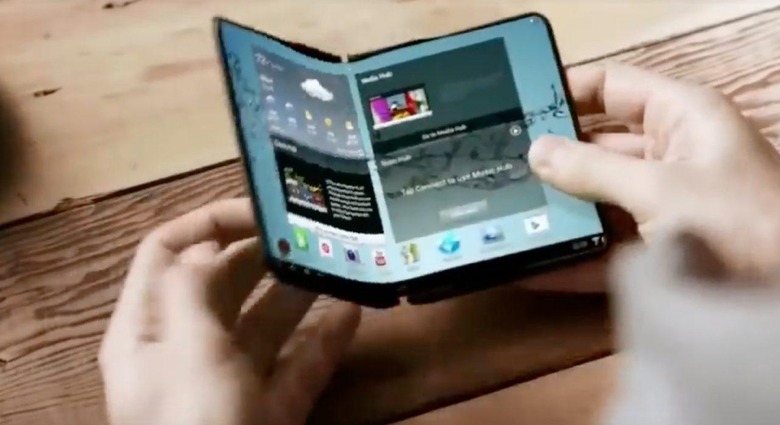 Samsung will preview just how its foldable smartphone will work next week, the company has confirmed, as it counts on new form-factors to lift plateauing mobile sales. The company has been known to be working on a folding phone for some time now, generally known as the Galaxy X, though exactly how it will operate and what specific advantages it might offer over a traditional device have been closely-kept secrets.
What we have known is that the Samsung foldable phone will take advantage of Samsung Display's talents in flexible OLED. That proved to be a high point in the company's Q3 2018 financial results, indeed, announced today. Samsung says it plans to double-down on refining flexible OELD – and improving the cost effectiveness of its rigid panels – to further the technology's spread among customers.
However, it's what Samsung itself will do with the displays that we're arguably most curious about. Mobile division profit slumped in Q3, with "solid sales" of flagship models like the Galaxy S9 and Galaxy Note 9 in the quarter failing to offset a slump in demand for mid- and low-end devices. It does, however, see a way through that challenge.
"Samsung will strengthen its competitiveness in the mid- to long-term by leading innovation with the launch of foldable and 5G smartphones as well as enhancing its Bixby-based AI and IoT services," the company said today. That's not exactly a new roadmap, but speaking on the financial results call, Samsung execs gave more insight into when at least part of that roadmap would reveal itself.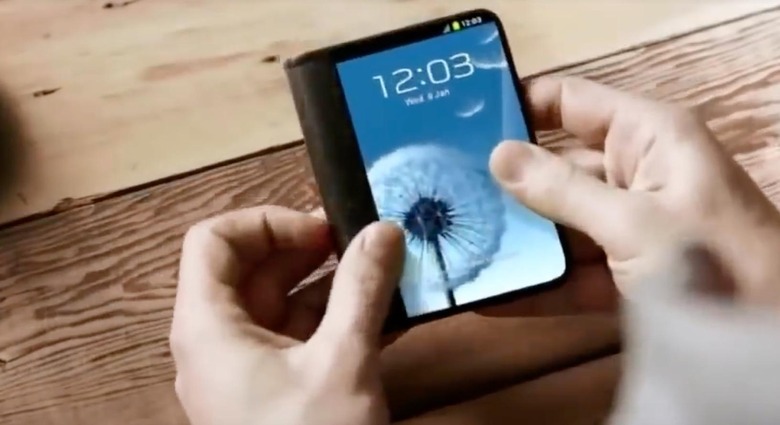 The folding phone will be previewed at the Samsung Developer Conference 2018, SDC, which takes place in San Francisco, CA next week. Importantly, it won't just be a hardware demo, as we've seen from Samsung Display before. Instead there'll be detail as to just why we might actually find folding phones an improvement over current form-factors.
"We will provide a multitasking environment that allows users to quickly and easily perform multiple tasks at the same time," the company explained on the call, Chosun reports. Speculation about that UI has varied, but one prediction has Samsung's folding phone offering a smaller display area when closed for casual use, but then opening out into a significantly larger panel for greater productivity.
What we shouldn't expect is a full, boxed product ready for store shelves next week. "It is difficult to tell when the folder is launched," the Samsung exec warned. Earlier rumors have hinted that the Galaxy X – or whatever the phone eventually ends up being called – could be revealed officially at CES 2019 in January next year.