Samsung is no longer keeping it a secret and might be riding the wave generated by all the hype around its upcoming foldable phone. While there's still no telling when these eccentric phones of the future will hit the market, there is now little doubt that Samsung will be talking about it a lot in its upcoming Samsung Developer Conference this week. And if there were still any doubt left, Samsung's own SDC app practically says it will be talking at least about how a foldable display will offer a totally new user experience.
Samsung has already dropped hints about its foldable phone but it has stopped being coy about it when it changed its social media profile images into a folded Samsung logo. More like curved, though, and not totally flat. Which could prefigure how the foldable phones might actually fold, that is, not completely flat and leaving a small gap in between.
The biggest clue, however, is the Samsung Developer Conference app that lists the sessions for this week's event. SamMobile noted that under the session for the "New Galaxy UX", the app not only talks about Android 9.0 Pie, which has been leaking out for the past few days. It also talks about the US for a foldable display.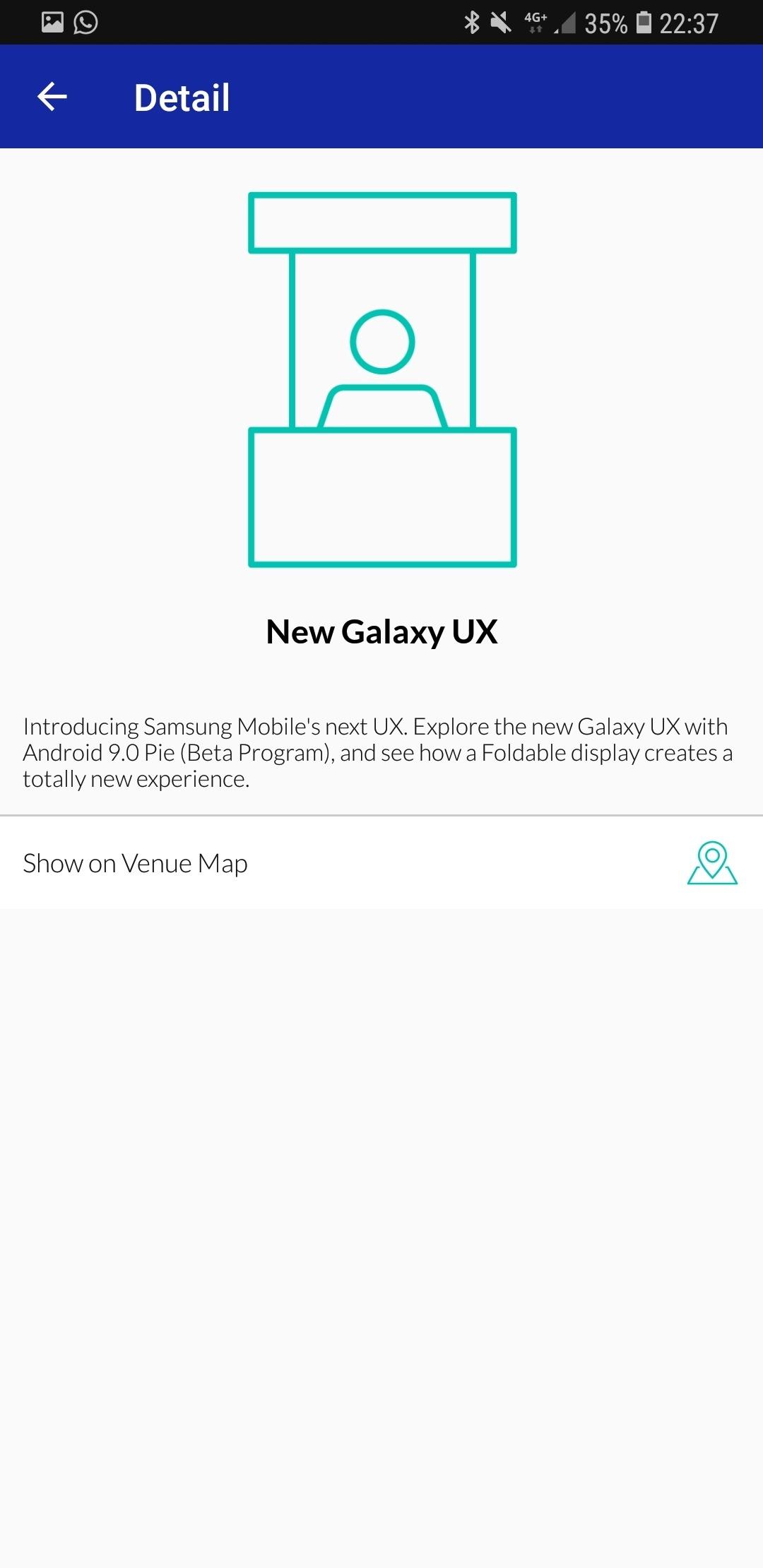 Granted, it doesn't exactly mention a new foldable phone but it's just one session among many. And even if Samsung doesn't have even a prototype to show, it will probably drop hints about that upcoming phone through that foldable display UX discussion. After all, what use will such a user experience have without a device to put it on.
That said, all signs point to a foldable phone reveal finally happening on November 7 and 8 at SDC. And even if the unexpected Royale FlexiPai briefly stole Samsung's thunder, there is little doubt the Korean manufacturer will be able to hog all the headlines in the days, maybe even weeks, to come.