Samsung Focus Hands On [Video]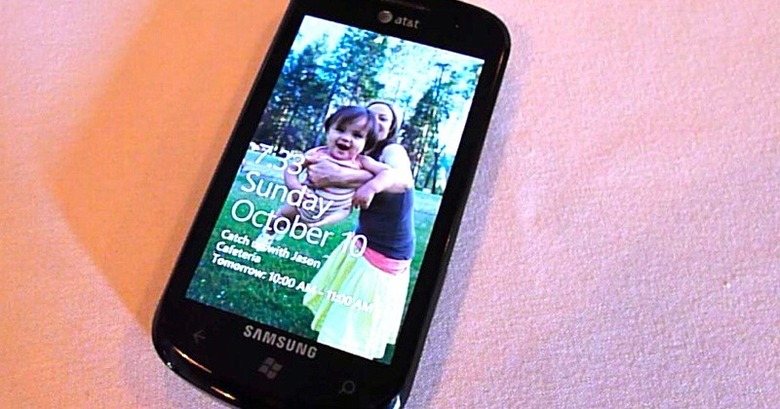 Samsung's entrance into the Windows Phone 7 market is a strong one, certainly. Their handsets are the only ones to feature the Super AMOLED display, and that alone may give them a leg up for potential customers. Especially those who enjoy media on their phone. The Samsung Focus, which will be launching on AT&T November 8th, is one of those devices, featuring a 4-inch Super AMOLED display, and then plenty of the other features made so "standard" by the Windows Phone 7 platform.
Underneath that 4-inch WVGA capacitive touchscreen display, you'll find Qualcomm's 1GHz Snapdragon processor. The camera on the back is highlighted with a LED flash, and the back of the device is slightly curved. Overall, the Focus feels a lot like the Samsung Vibrant, in that there's an obviously plastic look-and-feel to the device. But, it does still feel solid in the hand, and even if AT&T is saying that it's the slimmest Windows Phone 7 device, it still feels good in the hand. Check out the video below to see the device in action, and listen to the Samsung representative give you a quick run through.
For more information and discussion about Windows Phone 7, check out Windows Phone Forums.