Samsung FlexWash+FlexDry laundry system mixes 4 machines in 1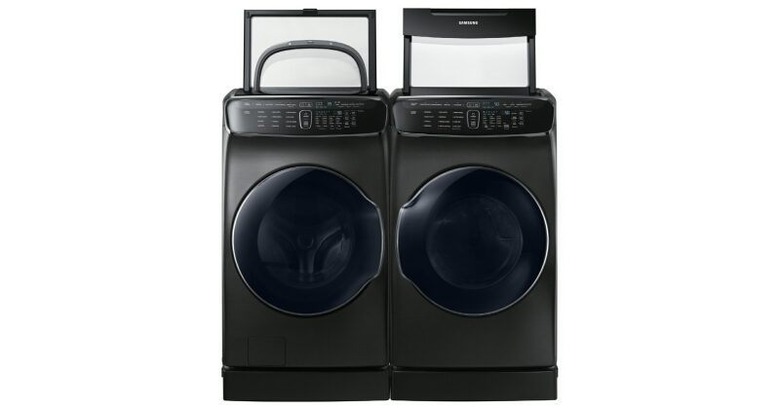 There usually is no one size fits all when it comes to washing machines, as different household sizes will need different capacities. For extra big households, or people with a wide variety of clothes with varying caring requirements, some might think multiple washing and drying machines are in order. Not so, says Samsung. At CES 2017, it will show off its FlexWash + FlexDry solution, which is basically a 4-in-1 laundry system. Yes, four machines in one, combining 2 washers and 2 dryers, each with a different calling.
As the name suggests, the FlexWash takes care of washing those dirty clothes. This is actually made up of two components, a 5-cubic feet front-loading washer and a 1-cubic feet top loader. These don't just differ in size, mind you. The larger front loader handles heavier loads while the smaller one naturally handles smaller and more delicate pieces. They can also be operated independently of each other to make more efficient use of your time.
The dryers are perhaps more interesting, or at least one of them is. Following the same pattern, the FlexDry system handle large, heavy loads separately. The Delicate Rack on top, however, uses controlled heated airflow to dry the few piece of clothes placed flat on top of it.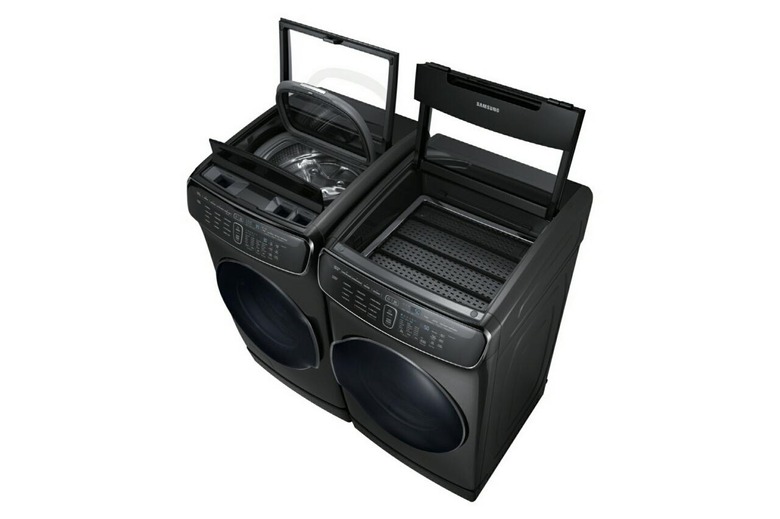 Despite the seemingly complex capabilities, the Samsung FlexWash + FlexDry system isn't as complicated to set up and use. The two washers, for example, don't need two separate water lines. Furthermore, the machines can be controlled right from the convenience of your smartphone via the Samsung Smart Home app for Android and iOS.
Availability details for the Samsung FlexWash + FlexDry are still thin,, but they will demonstrate their prowess on the CES 2017 showroom floor. Hopefully, this model won't end up burning clothes instead of cleaning them.
SOURCE: Samsung