Samsung first to ship 32GB memory modules for servers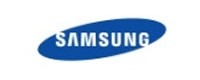 Samsung has been making all sorts of memory and storage products for consumers and enterprise machines for a long time. The company has announced its latest memory modules for server systems that are built using 40nm technology and have a very high capacity.
The new modules have 32GB of memory on a single RDIMM module. The new high-density modules are designed for use in server environments. The modules use Samsungs new 40nm, 4Gb DDR 3 chips and represents a two times increase in capacity compared to the 16GB 2Gb modules introduced last March.
Using the new RDIMM modules, a dual CPU server can now have up to 384GB of RAM. Samsung also reports that replacing 12 DRAM modules of 16GB capacity with six 32GB modules would cut power use in the server by 40% while increasing DRAM operating speed by 33%. Mass production of the 32GB RDIMM is set to start next month.