Samsung Fast Wireless Charger Review: Speedy essential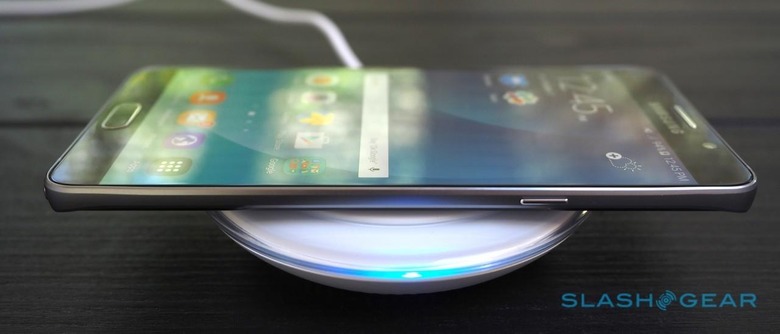 You can't knock Samsung's commitment to wireless charging. Having decided to embrace it in the latest Galaxy range, it went whole-hog, packing in both wireless types and, with the launch of the Note 5 and Galaxy S6 edge+, introducing a faster version too, with the promise of cutting almost an hour from regular wireless charging. Question is, does that make seventy bucks for a charging pad a worthwhile spend?
Setup is hardly worthy of the title: Samsung provides not only the Fast Wireless Charger pad itself but a Fast Charger to deliver the 2A it requires. Plug that into the microUSB port on the back of the pad and you're good to go.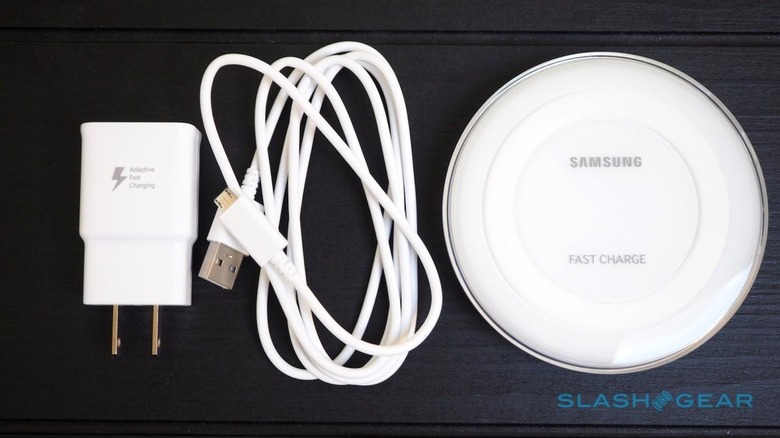 Right now, you'll need to have one of two handsets for the Fast Charge pad to make sense. Currently, only Samsung's own Galaxy Note 5 and Galaxy S6 edge+ support the technology, though anything that's compatible with the Qi wireless charging standard will work, albeit at standard speeds.
Just what sort of difference are we talking about? Dropping the Note 5 on the plate – the LED glows solid blue, showing you're getting the fastest rate – I went from dead phone to full in 1hr 50.
If the light is blinking blue, you're getting regular Qi speeds. To see just what different it made, I used the old, regular Samsung Wireless Charger: I found it took almost twice as long to charge the dead Note 5 to full.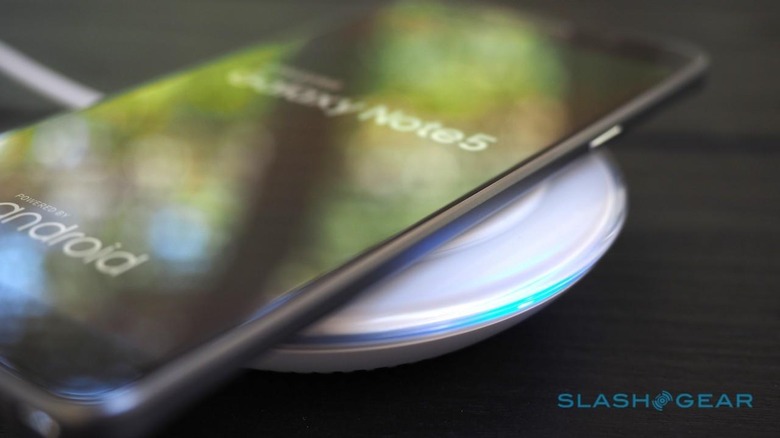 Either way, once the light turns solid green, your phone is fully charged. Unexpectedly, there's a small fan inside the pad which kicks in when it's operating: think vague whirring noise rather than hurricane gale, though.
The other interesting possibility is quickly topping up on charge when you've got a shorter length of time. Exactly how much you can squeeze in will depend on how charged your battery is to begin with, but I found in general that the Note 5 climbed approximately 10-percent for every 10 minutes.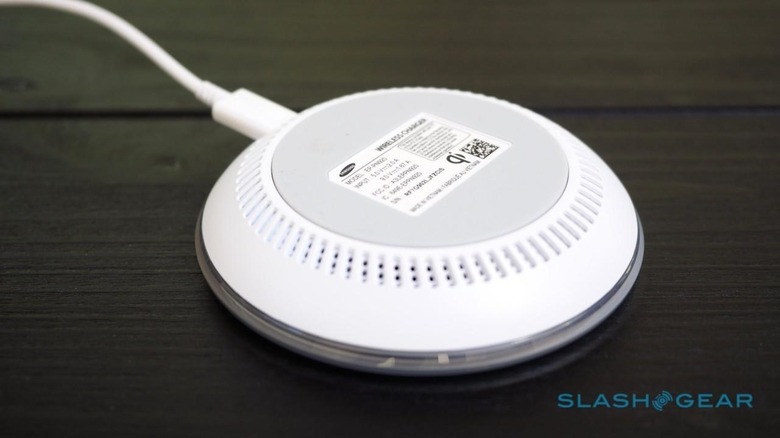 Most of the time, I had no issues getting the pad to start charging, and it worked through the hard plastic case I put the Note 5 into. Whether it'll operate with your specific case, mind, may take some trial-and-error, since thicker examples might exceed the pad's range.
On a couple of rare occasions charging started but then, after a while, ceased before the phone was complete, but lifting it off and replacing it seemed to do the trick.
Wrap-Up
With a street price just shy of $70, is the Fast Wireless Charger worth its premium over its regular-speed predecessor? That can be had for around $32 online, though it's worth noting that you don't get the wired Fast Charger with it, just a normal speed one; the faster version is around $14.
If you're settling down overnight, or to a full day at your desk, the quickest way is still plugging in. All the same, that's not how I generally charge my phone: I'm more opportunistic, topping up when I have access to a charger.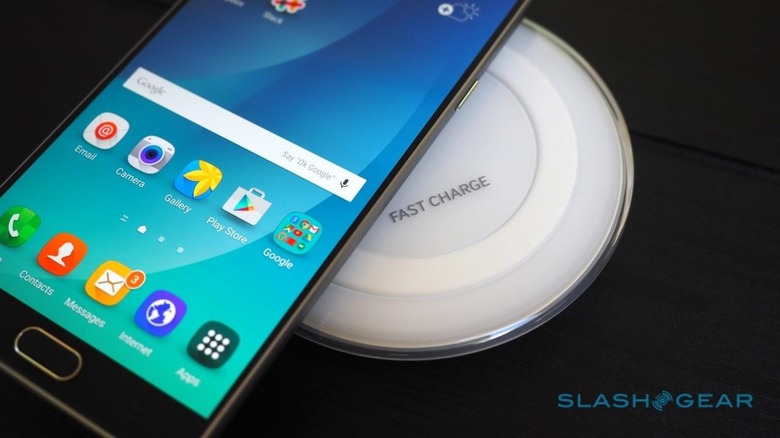 There, the Fast Wireless Charger excels. It's easy to drop my Note 5 down – no fiddling under the table to find where the microUSB cable dropped, then doing the inevitable "which way up does it plug in?" twist – and just let it get on with charging, then snatch it up when I have to leave.
Yes, you get that convenience with the original wireless pad, but with nowhere near the same payoff. The combination of convenience and speed are enough to make me recommend it, but make sure to keep the receipt until you've had a chance to test it out with your case of choice.
[gallerybanner p=407646]