Samsung wants to make everything smart and, in doing so, pull everyone into its ecosystem. From smartphones to smart TVs to smart refrigerators, Samsung is putting the Internet and, now, even artificial intelligence into previously "dumb" home appliances. At CES 2018, Samsung is showing off the next gen Family Hub that will now integrate one of Samsung's most controversial new feature: the Bixby smart personal assistant. Fortunately, that's not the only thing going for the smart refrigerator.
Family Hub is perhaps a misnomer for a smart refrigerator but, short of having a smart dining table, this is the closest Samsung can get to putting food and meals at the heart of a family's relationships with one another. It is, after all, an appliance where you can pin photos, notes, and, now, even watch TV.
The new Family Hub is now also a smart home hub thanks to SmartThings integration. From the fridge's large screen, you can now view who's at the door, adjust the temperature in any room in the house, check on the baby, and more. Provided all those cameras and thermostats speak Samsung's IoT language, of course.
The real highlight here, however, is Bixby, making the Family Hub the first device to host Samsung's new personal assistant outside of a mobile setting. Bixby can be trained to recognize and differentiate the voices of each family member and serve up personalized answers. And, no, it won't open the fridge door for you. At least not yet.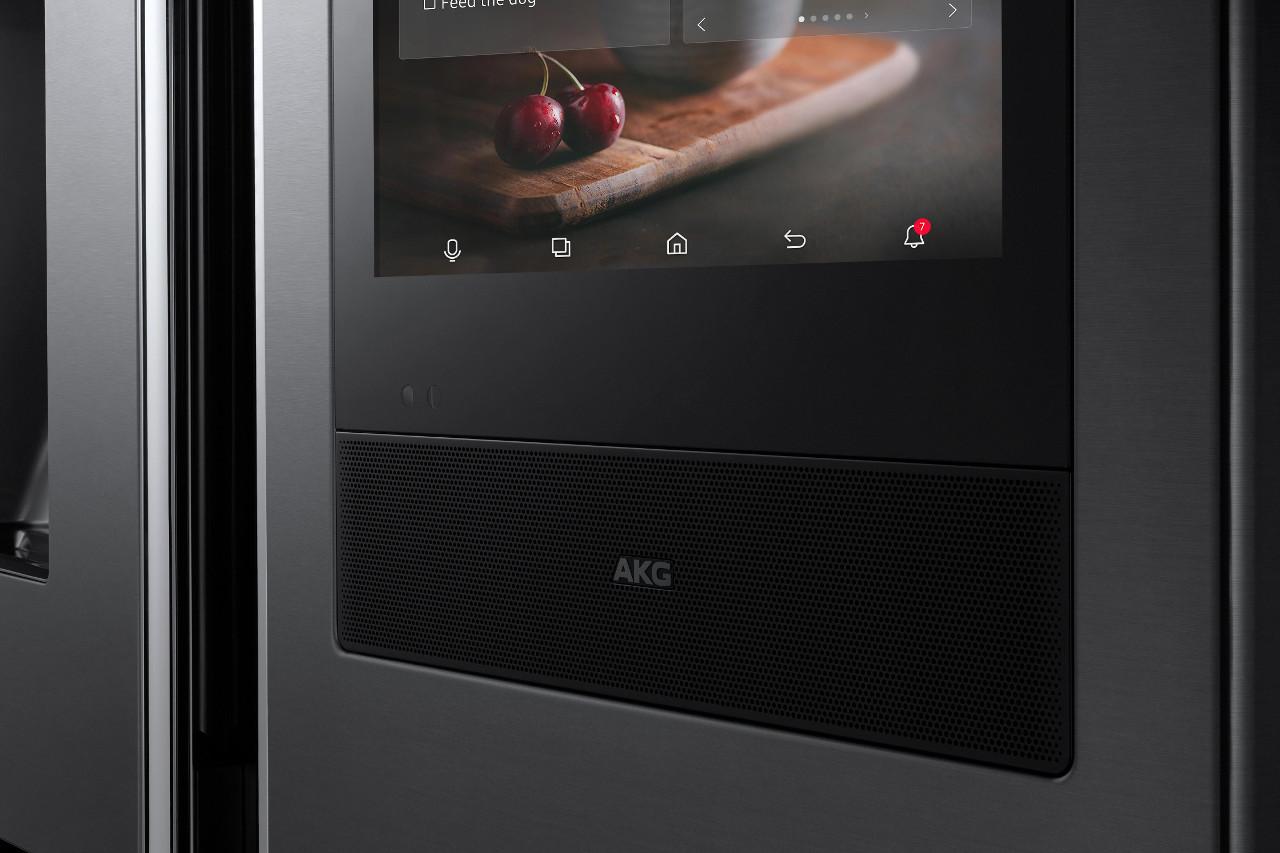 The new Samsung Family Hub also upgrades features from earlier models. Like a new Meal Planner that suggests recipes based on preferences, restrictions, and even food expiry dates. And to keep you entertained while preparing meals (of if the Samsung Smart TV is currently in use), you can also stream your smartphone content to the fridge door. The new Family Hub will be available in spring and will welcome four new 4D FDR models to the roster.
SOURCE: Samsung