Samsung F700 aka the Vodafone Croix Reviewed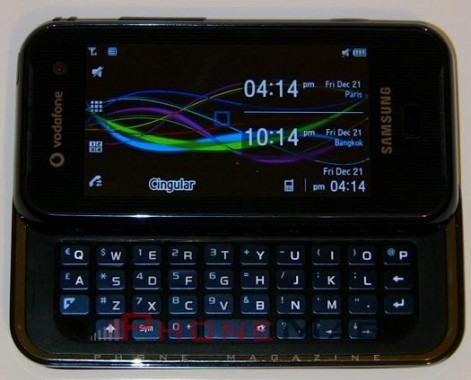 Vincent Nguyen got his grubby little hands on another phone the rest of us will just have to dream about, Samsung F700 or the Vodafone Croix. We've written about this phone several times before eventually getting some hands on time at CeBIT a few months ago, but Vincent actually got one in for review.
The phone he has has GSM and HSDPA connections, since Vodafone hasn't yet made it stateside, Cingular has made a decent substitute. The HSDPA works at speeds up to 7.2Mbps and the GSM can connect on frequencies of 900, 1800, and 1900 MHz, and the phone can also connect to EDGE networks.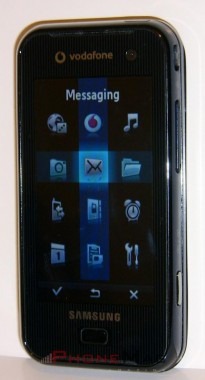 The phone measures 4.1x2x.6 inches in size and weighs a mere 3.2 ounces. The screen is 2.78 inches diagonally and has a resolution of 240x440 which isn't bad, but isn't quite the 3.5" display of the iPhone either.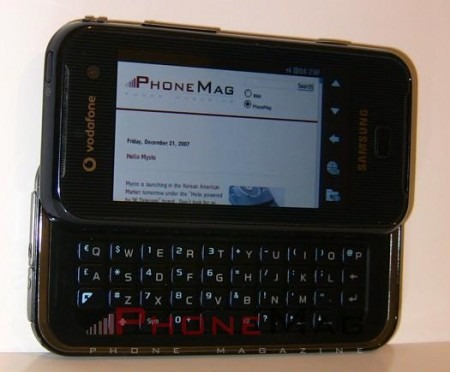 As you can see there is a full QWERTY keyboard that slides out making typing fairly easy. And yes, it does have a touch screen, but not just a normal touchscreen, this touch-screen gives haptic feedback when you touch it. There is a 3MP cam on the back with what looks like a flash.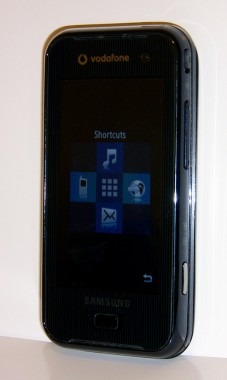 It will accept microSD cards in capacities of up to 4GB for storage of music, videos, or pictures. If you choose music, there is Bluetooth available and the A2DP profile is available for wireless streaming of your tunes should you choose to load them on there.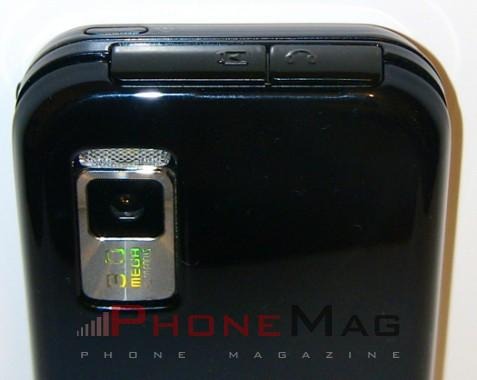 Sadly, Vincent wasn't impressed, sure the specs look and sound great, but the menus kind of suck and have a rather steep learning curve, the haptics aren't really there as it shakes the whole phone, not just where you touched, the keyboard has no tactile feedback, and the browser is garbage compared to just about any other smartphone browser out there. Really the only good things Vincent had to say about the device is that the battery life was pretty good and that the call quality was pretty good. Hopefully by the time the US version hits Verizon they have some or all of these issues fixed.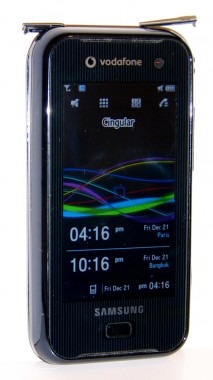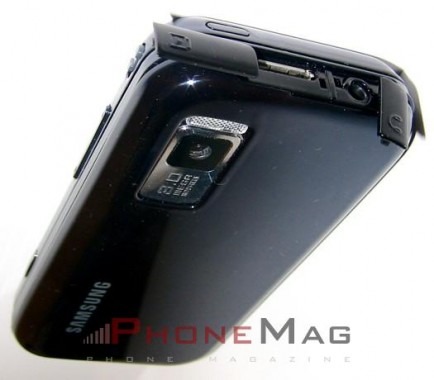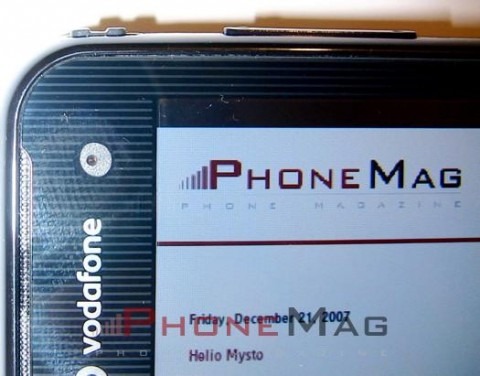 Samsung F700v / Vodafone Croix Review [via PhoneMag]