Samsung Exynos 980 drops a digit, gains integrated 5G modem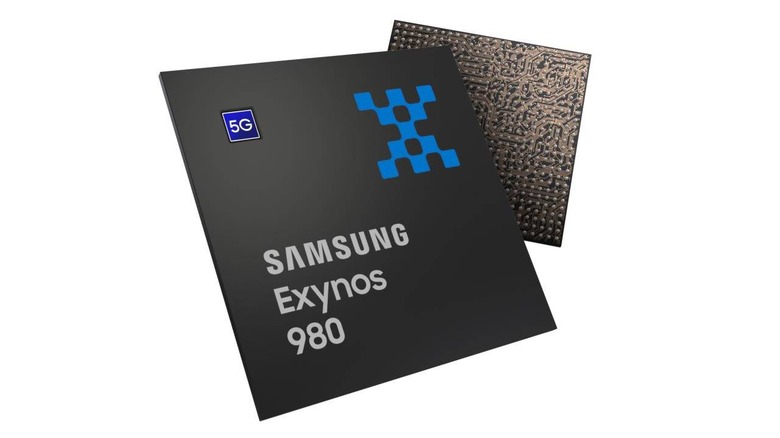 Samsung's Exynos chips aren't exactly the easiest to remember, having four digits to each model that don't always make sense from one generation to another. Not like, say, a Qualcomm Snapdragon 800 series or the Kirin 980. Samsung may finally be ditching its old numbering scheme and switching to just three. And once that initial shock is over, you might finally realize that the new Exynos 980, which has no relation to the Kirin 980, has that integrated 5G silicon that the Kirin 990 is still supposed to bring to IFA 2019 in a few days.
Like Huawei, this isn't Samsung's first 5G modem but, also like Huawei, Samsung had to use a less than ideal and less efficient design for its first attempt. Samsung's mobile 5G modem lived outside its Exynos system-on-chip, which not only increased the space being taken up but also the latency of communication between the two parts, not to mention the power needed to operate them.
That is the key evolution that the Exynos 980 is promised to bring. Integrating 5G inside the 8 nm FinFET processor reduces power consumption and also reduces space requirements while still bringing the same features that two chips offer, just in a single chip. That includes the dedicated NPUs for local AI processing introduced in the Exynos 9820.
In fact, the Exynos 980 builds upon the Exynos 9820 that powers the Galaxy Note S10 with one key difference. The Exynos 980 reduces the number of cores to two high-performance Cortex-A77 cores and four power-efficient Cortex-A55. Almost in exchange, the Exynos 980 gains support for 108 megapixel cameras, like Samsung's own ISOCELL Bright HMX which may debut in the Xiaomi Mi Mix 4 later this month.
Announcing its own chip just a few days shy of IFA 2019, Samsung has definitely put the head on Huawei's Kirin 990, expected to address the 5G deficiencies of its predecessor. Huawei may have some time, at least, as the Samsung Exynos 980 chips won't start mass production until the end of the year.