Samsung Exynos 9 8895 brings 5CA, vision processing to mobile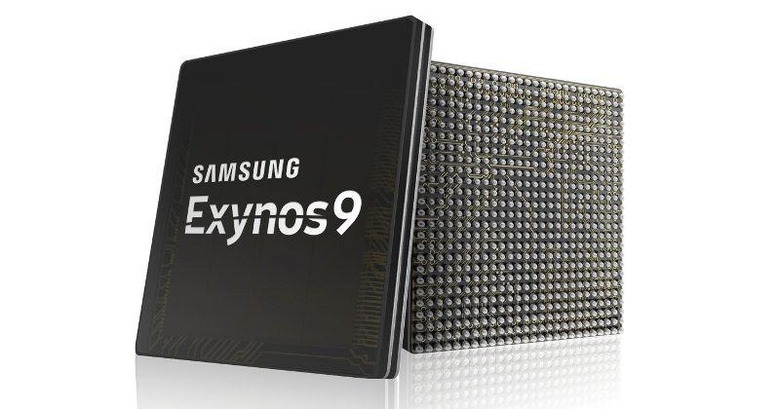 We may receive a commission on purchases made from links.
New Samsung flagship smartphones are usually preceded by a new Samsung processor. Just because the Galaxy S8 is being delayed doesn't mean the manufacturer also has to delay its new Exynos. Perhaps months before it lands on any consumer product, Samsung is revealing the Exynos 9 Series, specifically the Exynos 8895 application processor, its first to be built on the latest 10 nm FinFET process. And while the chip in itself is already interesting from a computing standpoint, it also hints at the features that we can expect in the coming Galaxy S8.
The Exynos 8895 isn't the first 10 nm mobile processor in the market. Heck, it isn't even Samsung's first 10 nm FinFET chip either. That distinction actually belongs to the Qualcomm Snapdragon 835 which has gone into production last October. If you've been following some of the LG G6 news, you'll probably be aware that this chip is also being made by Samsung on behalf of Qualcomm, hence a period of exclusivity until April.
As for raw features, the Exynos 8895 has an octa-core arrangement with four power efficient Cortex-A53 cores and four of Samsung's own custom-designed ARM cores. These eight CPU cores are managed by a heterogeneous system architecture, which practically means any number and combination of cores can be at work at any given time. On the graphics side, the processor makes use of an ARM Mali-G71 graphics chip, capable of handling 4K UHD content for VR experiences.
There are two particular features of this processor that are more interesting in light of the still to be announced Galaxy S8. The first is a one of a kind LTE modem built into the Exynos 8895. In addition to being a Gigabit LTE modem, it also supports five-carrier aggregation (5CA) that promises 1 Gbps downlink with 5CA and 150 Mbps uplink using the usual two-carrier aggregation (2CA).
Perhaps even more interesting is the fact that the processor has an embedded "Vision Processing Unit" or VPU. This unit is in charge of recognizing and analyzing images and can be used for machine vision technology. This seems to confirm previous leaks saying that Samsung's Bixby virtual assistant will be able to identify real world objects using the Galaxy S8's camera.
SOURCE: Samsung