Samsung Exynos 8 Octa: first integrated chip, first custom cores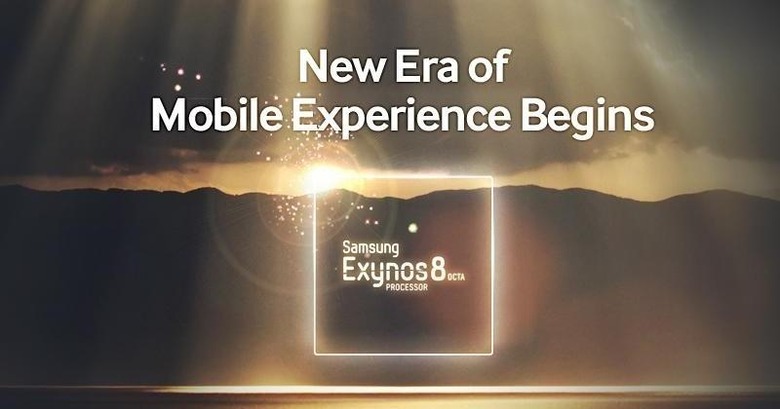 Now we know one of the new things that the Galaxy S7 could be boasting about next year. That is, if you lavish attention to intricate tech details such as these. Samsung has just announced the Exynos 8890, its first chip in the new Exynos 8 Octa series. It also happens to be a first in many things, like its first 14 nm FinFET process chip, it's first integrated CP and modem chip, and its first custom core design chip. Of course, given its flagship status, we expect to see it in Samsung's upcoming flagship as well.
While the details will surely excite more technical people, the implications of those features will also be felt by regular users. Chip manufacturers have forever been trying to use smaller and smaller manufacturing processes for their silicon. The smallest so far is 14 nm, which has now arrived on mobile thanks to Samsung. Using a smaller process not only results in smaller chips but also includes benefits to power consumption and performance. The new Qualcomm Snapdragon 820 uses the same 14 nm FinFET process, so we'll be seeing the results of this new process in next year's smartphones.
The Exynos 8 Octa also finally fulfills the promise of an integrated all-in-one chip that was expected to show up in Samsung's latest Exynos 7. The Exynos 8890 combines both the CPU and the LTE modem in a single chip. In addition to the performance benefits of that setup, the Exynos 8890 also boasts of an LTE modem that can support 600 Mbps on downlink and 150 Mbps on uploads thanks to Cat. 12 and Cat. 13 LTE, respectively. That should significantly boost Internet speeds on networks that support it.
And finally, the new chip is also the first to bear Samsung's own CPU core design, much like how Qualcomm sometimes designs its own CPU cores, like the latest Kryo cores for the Snapdragon 820. In theory, this means that Samsung can directly and more quickly optimize CPU performance to the specific needs of its devices rather than using a generic design from ARM. On the Exynos 8890, four custom CPU cores are partnered with four energy efficient Cortex-A53 cores. It also carries ARM's latest Mali-T880 graphics chip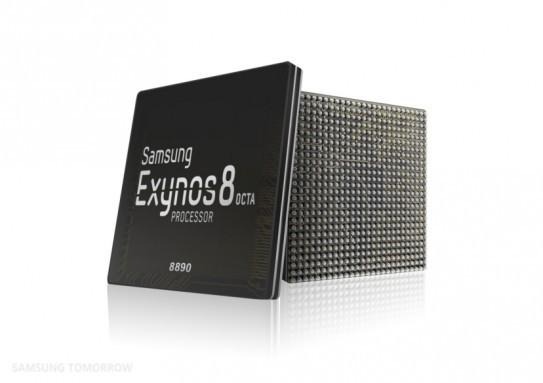 The Samsung Exynos 8 Octa will start shipping later this year. This gives the OEM enough time to fit it inside the upcoming Galaxy S7, especially since there seems to be no rush to get it out the door immediately. Earlier rumors claimed that Samsung will unveil the smartphone a month earlier in January. But now there are signs hinting that Samsung's Unpacked event, where it unveils its flagships, will be on February 21 instead.
SOURCE: Samsung
VIA: phoneArena