Samsung explains why Galaxy Fold's innie is better than an outie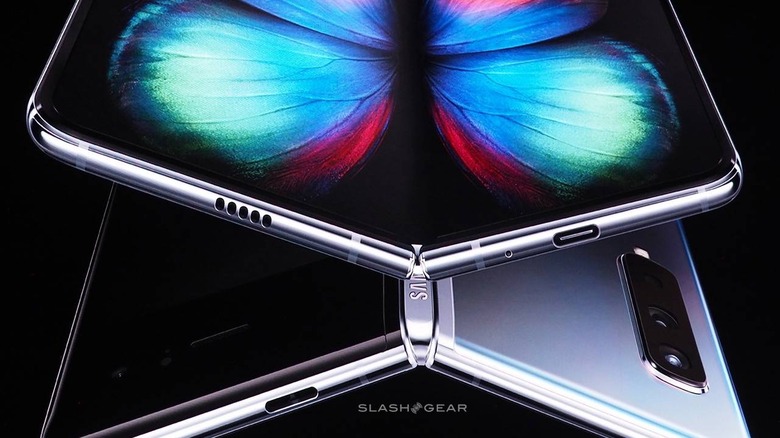 It will soon be a war of words between Samsung and Huawei as the two rivals butt heads over foldable phones. Despite having tested both methods, each naturally claims theirs is better than the other. Huawei already went on record about how it had an "innie" prototype but ditched it because of how bad it was. Now Samsung is breaking its silence to enumerate the ways how its version offers a more natural and more efficient way to fold.
Truth be told, there is no perfect answer to this design puzzle yet. The Huawei Mate X definitely has a long going for it in terms of simplicity and design. There's only one screen and one set of cameras that can be used for both selfies and regular photos. The device is incredibly thin and light and can fold completely flat because the screen on the outside doesn't need to.
Samsung, however, argues that the Galaxy Fold feels more natural and, in the end, is actually more efficient. Executive VP for R&D Eui-suk Chung explains that folding and unfolding a device like a book matches users expectations which is why they opted for that innie design even if it presented more challenges in the long run.
It's also more battery efficient, he claims, because users only have to use the small secondary screen on the outside to use it as a phone versus even half of the larger display on the Huawei Mate X. He doesn't, however, address the costs of having two screens and multiple cameras. Then again, the Mate X still ends up being more expensive despite having less, even if you take 5G into account.
Ironically, Samsung is tipped to be working on a foldable phone similar to Huawei's, despite professing its faith in the Galaxy Fold's design. At this point, however, it's pretty much a wild west and no one has come upon the perfect solution just yet.