Samsung expands transparent display market with a 46-inch panel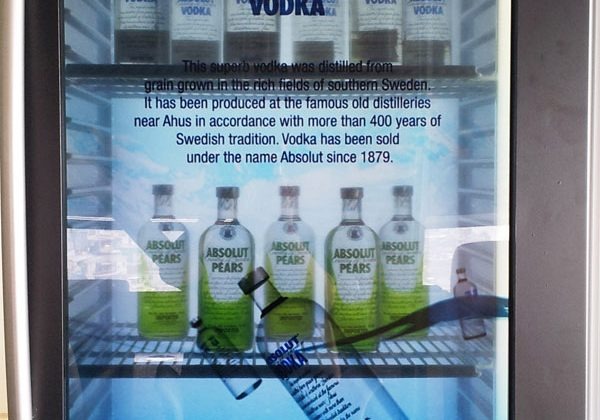 has announced that it is expanding the transparent display market with a new larger screen that you can see through, yet still has the ability to display graphics and other content. The latest in the Samsung line of transparent displays is the new 46-inch version that will start production this month. These screens can be used for all sorts of needs, especially in advertising.
The photo here is a tie up with Samsung and Absolut Vodka showing a cooler with the transparent LCD for the door. That is a very interesting way to use the big display. The panel has a contrast ratio of 4,500:1 and supports 1366 x 768 HD resolution. It also can display 70% of the standard color gamut even though you can see through it.
I can imagine that the special cooler would draw some attention in the grocery or liquor store. I would assume that it will show moving images and commercials, not just still images as the photo implies. Samsung is also working on a 22-inch transparent LCD that is now being commercialized. The transparent LCD panel was awarded at 2012 CES Innovations Award.