Samsung Electronics and LG U+ partner to develop 5G tech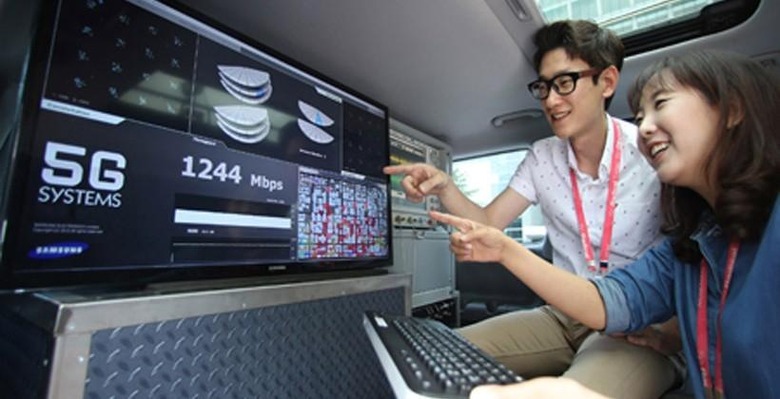 Earlier this week we talked about how the ITU has defined 5G technology for the mobile space. The ITU defined 5G networks as having data speeds of at least 20 Gbps. Samsung Electronics and Korean telecommunications carrier LG U+ have now announced that they will team up to jointly develop 5G technology. Korean carrier KT has already announced that it plans to show off 5G networks during the 2018 Winter Olympic Games to be held in Korea.
LG U+ and Samsung say that the partnership they have announced will help drive R&D for 5G networks. The partnership will bring Samsung technology and LG U+'s understanding of end-users together. The two firms signed a Memorandum of Understanding on June 25 to mark the formal start of the partnership.
Both of the firms have agreed to a 5G Readiness Target of the year 2020. That is the same year that KT sees commercialization of 5G networks starting in Korea. Samsung and LG U+ are working together to identify the best spectrum to use for 5G networks and hope to push that for global standardization.
So far, six spectrum bands have been proposed for 5G tech including 27 – 29.5GHz, 31.8 – 33.4 GHz, 37 – 42.5 GHz, 45.5 – 50.2 GHz, 50.4 – 52.6 GHz, and 64 – 74 GHz. The partnership will also see work on making 5G live up to its throughput and data capacity potential including offering smooth service while mobile at speeds up to 500 km/h.
SOURCE: Samsung