Samsung dropping more mobile WiMAX gear on the Korean Market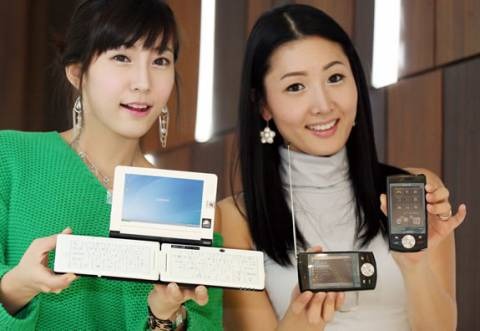 And yet, here we are, can't even get a WiMAX network except at a tradeshow. All in, there are four new mobile WiMAX products.
The first is a PDA-like device, its model number is SPH-M8200, the second is a mobile convergence device, think of it as a mix of a UMPC and PDA, but with a full, fold out keyboard, it has a model number of SPH-P9200. then there are two USB WiMAX modems, SPH-H1300 and SWT-200K.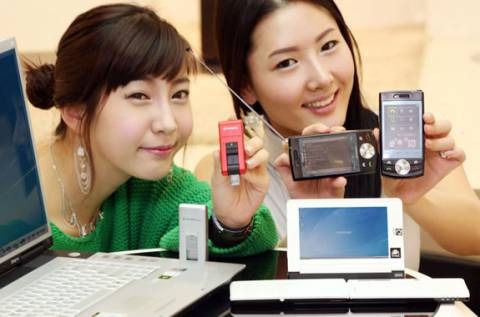 The two modems plug in via USB and then can be angled up to 90 degrees in reference to the USB connector. The PDA-like device has a long, telescopic antenna like the ones you find on portable radios. Other than the fact that the PDA-like device is also a cell phone, there isn't much else to be had here, I just can't wait till we start seeing some WiMAX love stateside.
Samsung Unveils Latest Mobile WiMAX Devices to Korean Market [via slashphone]