Samsung down, Nokia up, Google glib: The Apple fallout continues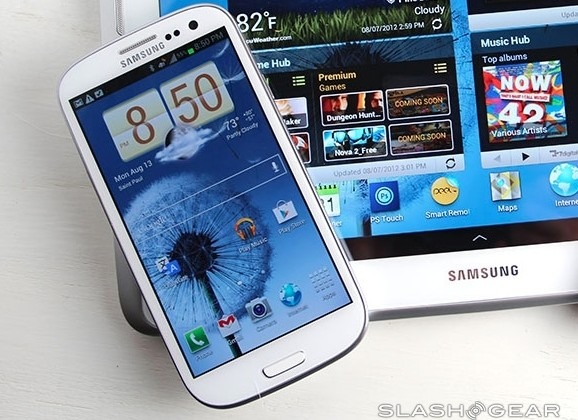 Dismayed investors have wiped almost 7.5-percent from Samsung's stock as the aftermath of the $1bn Apple trial continues to ripple, though Nokia saw a surprise burst of support as Google comments failed to reassure. The search giant attempted to distance "the core Android operating system" from Apple's patent claims, but the market obviously didn't see sufficient support and sold Samsung shares in droves. Nokia has been a surprising beneficiary, however, the Finnish company's stock price up almost 11-percent at time of publication.
That could well be a sign that investors believe Windows Phone is a more solid platform – in at least patent terms – than Android. Microsoft has been on top of its patent situation, inking cross-licensing deals with a number of big names in the mobile business, including Samsung. Nokia is expected to reveal a new range of Windows Phone 8 based Lumia devices in early September, and while the OS has struggled to penetrate the market beyond single-digit share so far, the rise in confidence around the ailing Finns implies at least some confidence in legal indemnity.
Google, meanwhile, broke its silence on the Apple vs. Samsung verdict with a brusque comment on the importance of innovation and affordability. The company claims a combination of patent re-examination and differences between Samsung's customization of Android and the core OS mean it is in the clear from Apple's litigation:
"The court of appeals will review both infringement and the validity of the patent claims. Most of these don't relate to the core Android operating system, and several are being re-examined by the U.S. Patent Office. The mobile industry is moving fast and all players – including newcomers – are building upon ideas that have been around for decades. We work with our partners to give consumers innovative and affordable products, and we don't want anything to limit that" Google
Whether buyers will be anywhere as swayed by Nokia and Windows Phone's stability as investors are, however, seems unlikely. Samsung may have been hit hard in the wallet – final damages could even be tripled to $3bn when the US judge has her final say – but the company's products are still high-profile and, arguably, even better known thanks to the attention of the court case itself.
In contrast, Windows Phone 8 is still an unproven entity, and Microsoft's decision to break support for Windows Phone 7 users moving forward – leaving them with a UI reskin in the shape of Windows Phone 7.8, but stuck on the old kernel and with limited long-term prospects for new apps – could well chew through any early-adopter support built up with the first generations of phones.