Samsung DeX missed its chance to make a big splash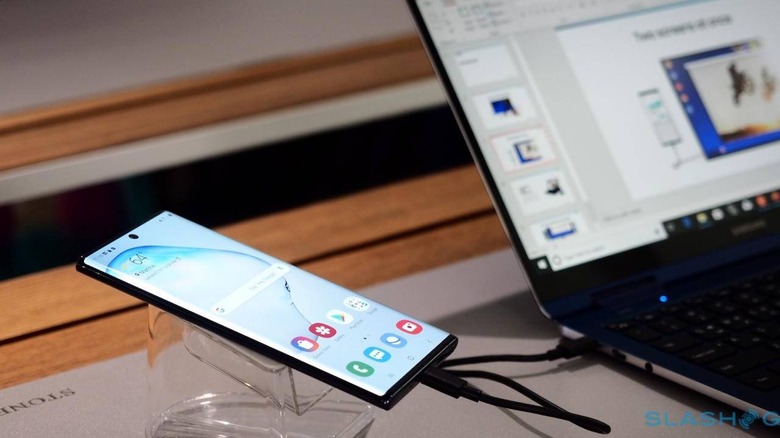 The Galaxy Note 10 has just broken cover and, just like its predecessors, it has something new for Samsung DeX users. To be fair, the convenience of being able to not just control your phone but access the "DeXtop" from any Windows or Mac computer is a major step forward, but it may have fallen short of what fans of the platform have been expecting or even requesting for a few months now. Samsung DeX definitely has a lot of potential but Samsung may have missed the boat on that one this year.
The new DeX is the old Flow
It is indeed impressive that Samsung DeX can now "run on" a Windows or Mac computer without requiring anything but a USB cable. Being able to access Android apps without even touching your phone is very convenient. It isn't however, an entirely groundbreaking new technology as some might think.
Long-time Samsung users will be familiar with the company's Flow app and the SideSync that it replaced. Those two allowed Samsung phone owners to mirror and control their phone's screen on Windows computers and, to some extent, this new DeX feature is practically an extension of that. Make no mistake, it's still a convenient and practical new feature that does show DeX's potential. It sadly seems to stop at just that, potential.

Freedom from Wires
One of the prevalent rumors about Samsung DeX before the Galaxy Note 10's debut was its potential wireless connectivity. For two generations, it seemed that Samsung was slowly decreasing the reliance on a Hub or Dock to start DeX. The next step would have been to use something like Miracast or Google Cast to throw the display to a TV or monitor. Unfortunately, that wasn't to be.
Samsung does seem to have all the pieces in place to make it possible but may have stopped short for safety or performance considerations. It initially required the use of a dock to cool the phone down while in DeX mode. Without a dock, it limits apps running in DeX to just five to prevent taxing the phone. Given the power of the Galaxy Note 10 and, presumably, its better cooling system, it seemed capable of handling the load of limited DeX and wireless display. Perhaps that's still coming, but Samsung may have disappointed fans by its silence today.
Samsung DeX as a second screen
While the ability to control DeX from a PC is a convenience, Samsung may have missed the opportunity to offer something that no other Android OEM might be able to do. Something that has wowed Apple fans last WWDC as part of its iPadOS reveal. Samsung could have, in theory, enabled DeX to turn a Samsung phone or better yet a tablet as an extension of a Windows (or mac) desktop.
Admittedly, that feature would probably make more sense on a Galaxy Tab S6 than the Galaxy Note 10 but there could be other ways DeX could extend desktop functionality beyond screen extension. It could, for example, turn a Galaxy Note 10 into a makeshift Wacom drawing tablet. The fact that there are third party utilities that allow that is perhaps proof that it's possible and, to some extent, even wanted.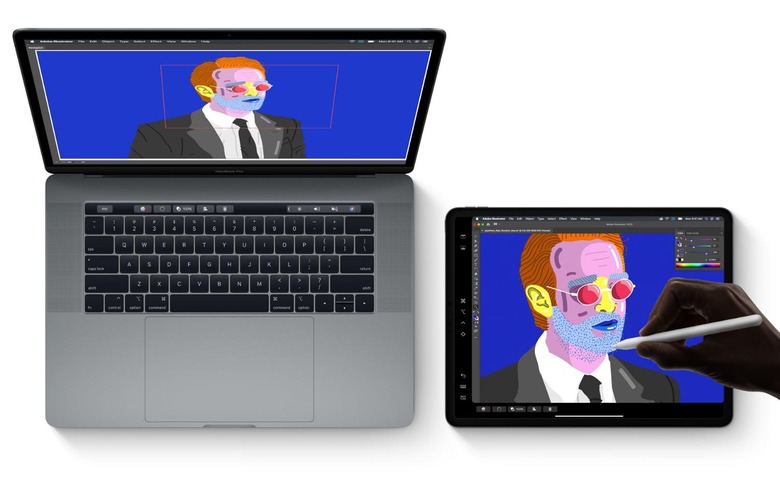 LoD with Ubuntu 18.04 LTS
This part may affect only Linux users but, considering what Samsung has tried to offer via DeX, it's part of the entire package. Linux on DeX was intended to attract power users, app developers, and Linux users to turn Samsung Galaxy devices into portable development machines.
Sadly, the version of Ubuntu Linux that Samsung used is woefully outdated. Even as far as Long Term Support (LTS) is concerned, 16.04, released April 2016, is three years old. The latest is 18.04 and even that is a year old. It's less about having the latest and greatest software, though, and about having up-to-date and secure software that matches the requirements of apps and other platforms. Unfortunately, Linux on DeX hasn't seen any official update from Samsung, raising worries it might be DoA.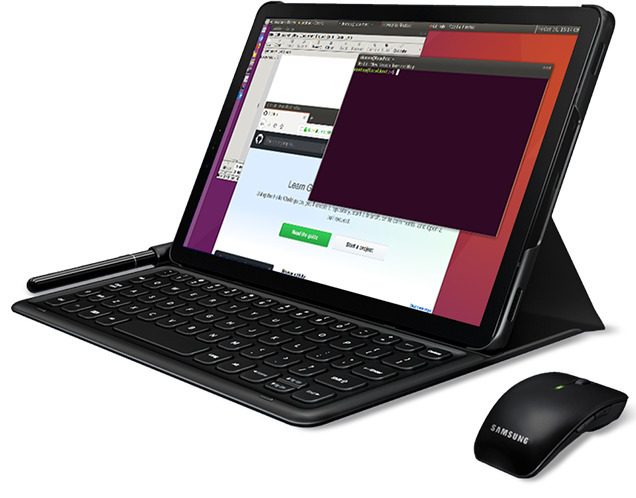 Wrap-up
Samsung DeX is one of the brightest and also oddest innovations to come from Samsung of late. It is admittedly a rather niche power feature that few might be able to appreciate. It is, also, an opportunity for Samsung to set itself apart from its peers and rivals. Unfortunately, it is close to squandering that chance unless it can quickly iterate over DeX's features to make it more convenient, more useful, and more powerful for all types of users, especially creatives and developers.