Samsung DeX Might Go Wireless In The Near Future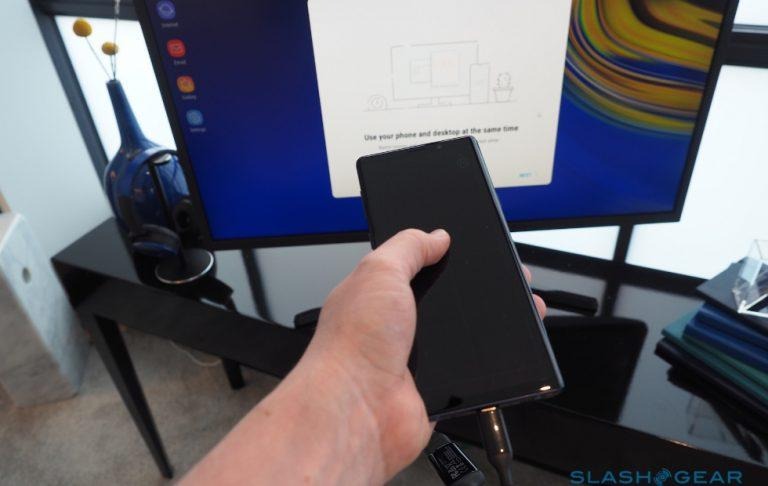 With the Galaxy Note 9, Samsung proved, at least for now, that its DeX strategy isn't just a one-off thing, unlike, say, Microsoft's Continuum. It made it possible to activate DeX without the DeX Station or Dock, just any regular USB-C to HDMI dongle. While convenient, that still misses out on the ultimate convenience: a wireless connection. The good news is that Samsung is apparently working on it already. The bad news? We don't know when.
Technically, the kind of connection doesn't really matter in this type of setup. The reason why Samsung officially required the DeX Dock/Station was because of the need to keep the smartphone cool under heavy load. With the Galaxy Note 9's improved cooling system, it was possible to ditch the dock and just use a dongle.
If that's the case, then going wireless shouldn't be a problem. In fact, Samsung devs are already on it. At least that's the claim a Samsung Community forum moderator made in response to a question on using a Chromecast or Miracast wireless connection to do the exact same thing a plain HDMI dongle does.
It probably shouldn't take Samsung too long to figure it out. It already has quite the experience with mirroring the smartphone's display wirelessly to another display. From SideSync to Samsung Flow to SmartThings, it should already have that in the bag.
Of course, there will be the question of efficiency and thermal management. Using a wireless streaming connection will drain the battery faster and produce even more heat. And given its infamous exploding Galaxy Note 7, that's a concern Samsung can't afford to take lightly.