Samsung Develops Highest Density LPDDR2 DRAM In Industry For Mobile Devices

When it comes to mobile phones and other devices as much as we all want more performance in new products, we also want the battery to last a long time. Loads of performance is worth nothing to most of us if the battery is dead in an hour. Samsung has announced that it has developed a new type of LPDDR2 DRAM that uses less power specifically for mobile devices and offers more performance.
The new DRAM uses 30nm-class technology and is going to be used in smartphone and tablet market. The new DRAM is offered in 4Gb LPDDR2 DRAM with data transfer speed up to 1,066 Mbps, which is close to the performance of many memory solutions in PCs. The new RAM more than doubles the 400Mbps speed that most mobile MDDR operates at.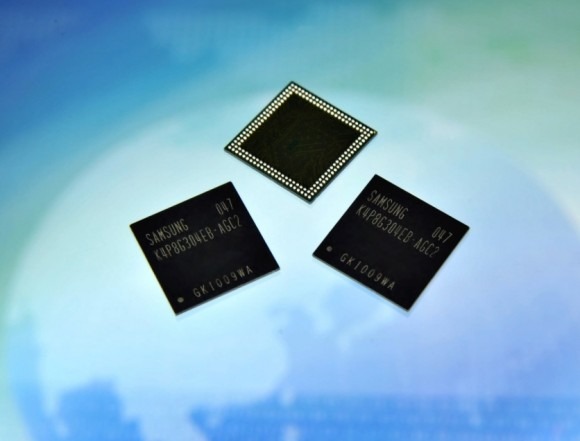 Samsung will be sampling 8Gb LPDDR2 DRAM stacking a pair of the 4Gb chips in a single package and the setting is expected to be in mainstream densities next year. The 8Gb solution promises a 20% package height reduction, which is important for very thin devices. Samsung will also offer 16Gb 2GB capacity LPDDR2 DRAM using the tech.