Samsung developing VR headset that doesn't require a Galaxy phone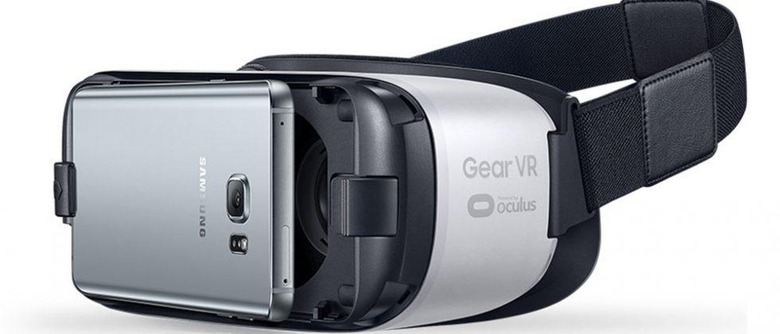 Samsung is working on another virtual reality headset, and it may not require one of the maker's Galaxy smartphones to work. Company R&D head for software and services Injong Rhee revealed the project at a conference today, saying, "We are working on wireless and dedicated VR devices, not necessarily working with our mobile phone." The future VR devices may have gesture and hand tracking and compete with high-end VR devices like the Oculus Rift.
Samsung presently has its Gear VR, a virtual reality headset that uses one of the maker's newer Galaxy or Note smartphones. This differs from headsets like the Rift and Vive, a pair of so-called standalone headsets that pack all the hardware they need into a single unit. That's the type of device Samsung seems to be working on; it may be a couple years or more, though, before we see that device hit the market.
The Gear 360 camera will be launching this Friday, as well, giving creators another option for developing content for virtual reality devices. Samsung plans to introduce the VR Upload SDK, a way for camera makers to add Samsung Milk VR uploads to their apps and services...an effort to boost the content available to Gear VR owners.
"VR is amazing," Rhee said, "but the industry is still at its infancy." The company has a lot of plans to build up its VR offerings, and one will include upload editing tools for Milk VR that adds interactive trigger points to users' videos. When we'll see these new standalone VR devices launch — and what kind of price point can be expected — is unknown, though.
SOURCE: Variety