Samsung desperately hopes you'll be gentle with the redesigned Galaxy Fold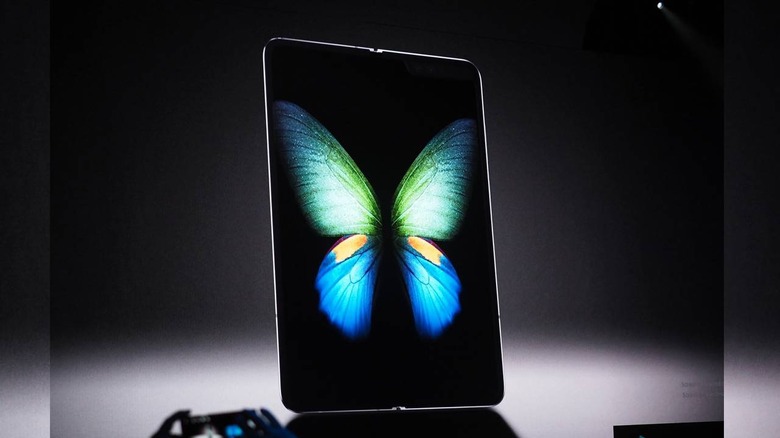 The Galaxy Fold is about to make its grand return on September 27th, and considering how things went last time, Samsung executives have to be holding their breath. Though Samsung has made some improvements to the device to make sure it isn't as delicate as it was the first time around, it's clear that the Galaxy Fold is still going to be a fragile phone. For those who wind up damaging the Galaxy Fold's display, Samsung is launching a screen replacement program specifically for the device.
A Galaxy Fold display replacement will run $149, but you can only take advantage of that once, The Verge reports. It's also only available to folks who buy a Galaxy Fold before December 31st, 2019. We're not sure what Samsung's plan is for those who buy the phone after that date, but all of the Galaxy Folds that are purchased at this early stage are eligible for that display replacement.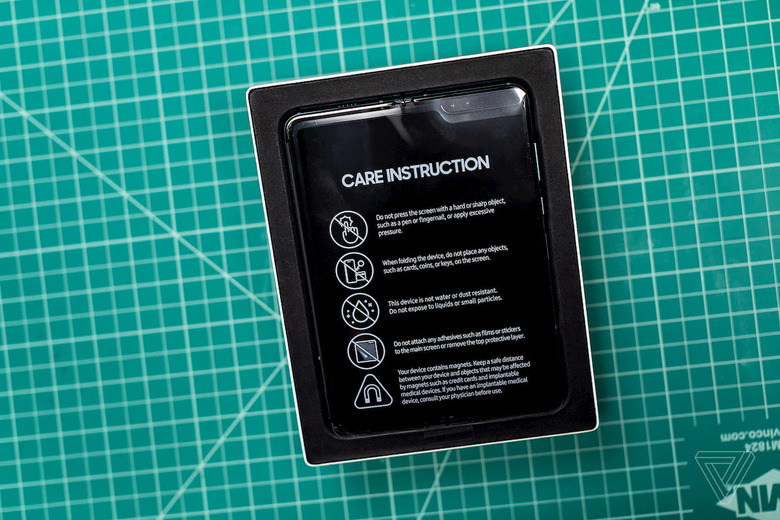 Since you have to go into a Best Buy, AT&T, or Samsung Experience store to actually buy a Galaxy Fold, you also have the option of sitting through a consultation covering proper care of the Galaxy Fold and device set up. The way The Verge describes it, it seems that this consultation is more about warnings than anything else, as there's certainly no lack of notices and instructions that point out just how delicate the phone is.
In fact, on the plastic film covering the phone, there are a multitude of warnings instructing users to avoid pressing on the screen with hard or sharp objects (naming fingernails as one such object) and to avoid exposing the phone to liquids or small particles. There's also a warning telling those who have an implantable medical device to consult a doctor before using the phone, as the Galaxy Fold contains magnets that may make them malfunction.
Samsung is clearly approaching this re-launch with a lot of caution, as it's even set up a dedicated phone number that users can call specifically for help with the Galaxy Fold. Whether or not that means we're about to see another durability debacle is anyone's guess, but you can be sure that many of us will be keeping an eye on the Galaxy Fold as it arrives in stores on Friday.