Samsung CRG5 adds 240Hz refresh to a curved monitor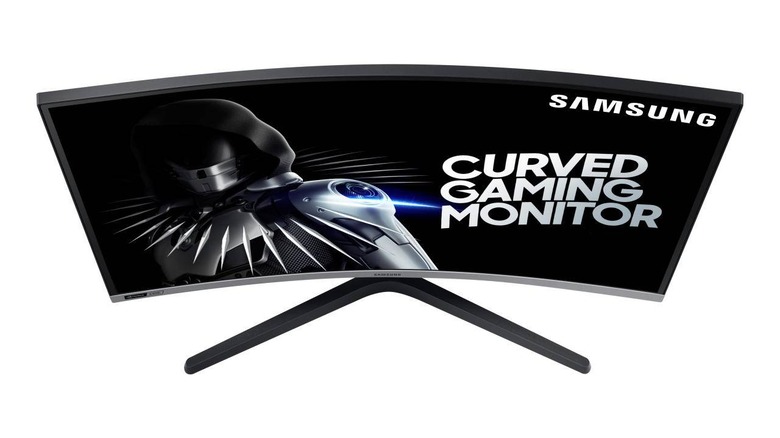 We may receive a commission on purchases made from links.
It's Gamescom week and, naturally, companies are using the opportunity to entice gamers with their latest gaming products and peripherals. It may be best known for its smartphones but Samsung has also been making TVs and monitors far longer. This week, it announced three new gaming monitors, one of which boasts of being the first in the market to combine a curved screen and a super fast response rate.
What was once an oddity in the TV market has become common both in living rooms and on desks. The advantages of a curved screen may not be immediately apparent. A curved screen allows for a much wider display to fit in almost the same or less space as an equivalent flat screen. It also follows the natural curvature of human eyes, which is the reasoning behind many modern cinemas.
With the 27-inch CRG5, Samsung adds a 240 Hz refresh rate that gamers need to have an edge over the competition, supporting quick transitions in fast-paced games. The 1500R curvature puts all the visual elements within view so you also don't lose time turning your head left and right.
The Samsung CRG5 isn't just about fast response times, though. It also minimizes tearing thanks to built-in NVIDIA G-SYNC tech, presuming you have a compatible NVIDIA graphics card, of course. Various operation modes also boost gaming performance by reducing input lag or increasing visual aim in shooters.
The 240 Hz curved CRG5 monitor isn't Samsung's only option for gamers. Those who prefer the traditional flat screens can still save space with the 32-inch Space Gaming Monitor SR75Q that can lie flat against a wall, giving the illusion of an embedded screen. The 49-inch curved CRG9 49-inch, on the other hand, offers an even larger viewing plane while still promising fast 140 Hz response rates and compatibility with AMD Radeon FreeSync tech.