Samsung could include a controller with the next Gear VR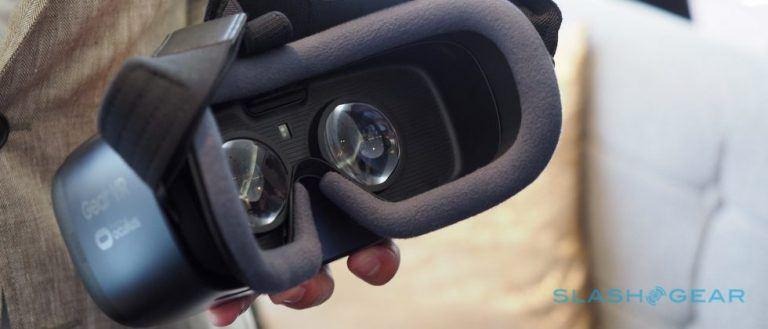 We've been treated to a couple iterations of Samsung's Gear VR headset already, but the next one could feature a big addition. According to both a new leak and an interesting new FCC filing, Samsung may be plotting to include a controller with the next Gear VR headset. Unfortunately for us, details on this controller are mostly non-existent at this point.
In fact, the only major detail we get comes from Roland Quandt on Twitter. He says that the new Gear VR – which has a model number of SM-R324 – will be mostly the same as the Gear VR that launched with the Galaxy S7 (SM-R323). The only differences are that it will have a new front cover to fit the Galaxy S8 and ship with a one-handed controller.
His information is corroborated by a filing at the FCC that, again, tells us nothing other than the fact that such a device exists. We don't get a very clear image of the device in the label placement graphic, but the image does show us what amounts to the back of the device. Have a look:

Even with this disappointing lack of details, it makes a lot of sense that Samsung would want to launch a Gear VR headset with a controller. Now that Google Daydream – a mobile VR headset with a controller of its own – is on the scene, Samsung might be feeling some pressure to step it up. While it's true that the Daydream View isn't compatible with a very wide range of devices just yet, better for Samsung to launch its VR controller sooner rather than later.
It'll be interesting to see what this does to the price of the Gear VR, too. Samsung currently offers the Gear VR for $99.99, which is already more expensive than the Daydream View. Hopefully we'll discover if these rumors hold any water along with how much the new Gear VR will cost when Samsung reveals the Galaxy S8, presumably next month.
SOURCE: FCC