Samsung continues the iPhone burn ad series with Voice Typing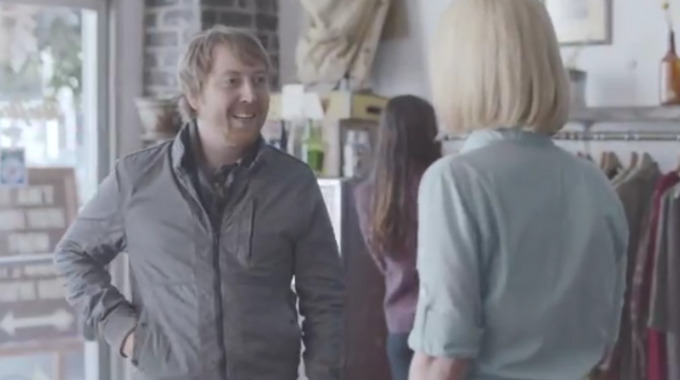 There's nothing like a good burn to start off your Tuesday afternoon, that being exactly what Samsung has aimed at doing today as they release their next in a long line of burns on the iPhone with the Galaxy S II. As this particular video spot shows, the Samsung Galaxy S II running Android has the ability to translate your voice into text and send a text message without a hitch, this much to the dismay of a very chilly customer whose iPhone does not do the same. When he steps in the hipster clothing store it all becomes rather apparent where his heart lies.
This ad spot and the rest from Samsung in the past few weeks have all been leading up to the big one set to roll out during the Superbowl. While they never technically say the word Apple or iPhone, it's quite clear what's going on here. Apple fans wait in line in the cold midwestern weather to get a chance to purchase the next generation iDevice while Samsung customers prod them with sticks. And when I say prod them with sticks, I mean show off their Galaxy S II smartphones.
You can take a look at our history with the Samsung Galaxy S II, you'll find that there are many more models than just one, and they're available on many different networks as well. Now that the first line of Galaxy S II devices are out, we expect there to be some alternate names tossed around with the same Samsung power under the hood, as was the plan with the original Galaxy S throughout 2009 and 2010. What will you choose?